Why it's time to sell Banco Santander
The bank is being pulled down by Brazil. Its dividend is probably fine, but the share price isn't going anywhere.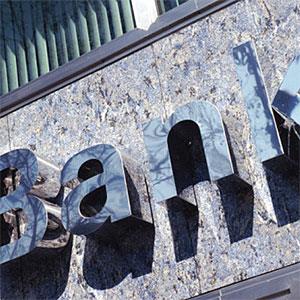 I'm going to take advantage of the 2.8% bounce Monday in the ADRs (American Depositary Receipts) of Banco Santander (SAN) to sell the Spanish bank out of my Dividend Income Portfolio.
The bounce came with news that CEO Alfredo Saenz had resigned and would be replaced by Javier Marin. Saenz faces legal problems stemming from a conviction dating back to 1994. In February, the Supreme Court ruled that a pardon, granted to Saenz in 2011 went too far in allowing Saenz to work in banking. The court said that despite the pardon, Saenz's criminal record remains, and therefore he might be in violation of Spain's "professional virtue" requirements for working in the industry. Saenz's legal problems were just one more distraction that the bank didn't need. Especially since the bank's last quarter was, from my point of view, a disaster.

My rationale for owning Banco Santander even as the Spanish economy collapsed was that this global bank had more than enough strength in its non-Spanish operations to make up for problems at home. But results for the first quarter, reported on April 24, showed that just isn't the case right now. The bank's profitability in Spain was terrible, as expected and the bank's ratio of non-performing loans continued to climb in the quarter, going to 4.12% from 3.84% in the fourth quarter.
But it was the weak performance of the bank outside of Spain that was a surprise and led me to this sell recommendation. My rule is, if the reason you owned a stock is no longer true, then sell. And that seems to be the case right now with Banco Santander.
The biggest problem right now is Brazil. Non-performing loans edged up to 6.9% from 6.86% in the fourth quarter, but profit plunged as the country's economy struggled. Profit in Brazil for the quarter came to 498 million euros down from 523 million euros in the fourth quarter. Mexico was strong but Chile was a train wreck with profits falling 24% from the fourth quarter of 2012.
I don't think any of this puts the bank's dividend at risk, but I think it does mean that the share price isn't going anywhere. I wouldn't sell here if Banco Santander were cheap, but it continues to trade at a premium to peers such as Banco Bilbao Vizcaya (BBVA) that have had stronger non-Spanish results in recent quarters. I wouldn't sell here either if the economic weakness in Spain and Brazil seemed susceptible to quick solutions, but I don't think that's the case.
The price of the ADRs is down 27.99% as of the April 29 close since I added Banco Santander to my dividend income portfolio on May 28, 2010. Thanks to a hefty dividend, however, the position has just about broken even over that period. Once $2.83 a share in dividends is added to Monday's price of $7.34, the total is not far short of my initial purchase price of $10.20.
Of course, the point was never to simply break even.
I think you can find a better dividend play than Banco Santander even in a market that has bid dividend stocks up to historically high valuations. I'll be adding one to this portfolio in the next few weeks.

At the time of this writing, Jim Jubak didn't own shares of any companies mentioned in this post in personal portfolios. When in 2010 he started the mutual fund he manages, Jubak Global Equity Fund (JUBAX), he liquidated all his individual stock holdings and put the money into the fund. The fund may or may not own positions in any stock mentioned. The fund did not own positions in Banco Santander as of the end of March.
For a full list of the stocks in the fund as of the end of the most recent quarter, see the fund's portfolio here. 

Jim, your article makes a compelling argument to hold SAN.  Maybe re-read your article after you put your purchase price and time out of mind.  If you are at break-even, from here on out you are making a profit and NOW you want to sell it?  SAN is an asset for which I paid, admittedly, a lower price for, but still, we can enjoy that income for a long time to come.

Jim,
You stated you didn't think the dividend was in jeopardy of being cut... so what is the problem?  Granted if the price isn't going to increase and it is inflated at its current ~$7.20 it might not be the time to get in, but for those of us in already I don't see a problem.  (for the record I'm in at $7.50).  I don't plan to sell but rather to use this time to acquire more shares with my dividend money.  When the bank gets better I will have acquired these shares cheaper than in the future.  (I'm 30, so a long time to hold on yet)

Am I out of my mind with my thinking?  Help from the readers would be welcome as well.
For an article so focused on a dividend paying stock, it might be helpful to tell the reader what the dividend is.  It's 78 cents/year.  Since the eps is 29 cents/year, one wonders how safe that is.  I don't have the details Jim Jubak does, but when management and other aspects of the company change, it's always time to question whether or not to keep the stock.

Are you sure you want to delete this comment?
DATA PROVIDERS
Copyright © 2014 Microsoft. All rights reserved.
Fundamental company data and historical chart data provided by Morningstar Inc. Real-time index quotes and delayed quotes supplied by Morningstar Inc. Quotes delayed by up to 15 minutes, except where indicated otherwise. Fund summary, fund performance and dividend data provided by Morningstar Inc. Analyst recommendations provided by Zacks Investment Research. StockScouter data provided by Verus Analytics. IPO data provided by Hoover's Inc. Index membership data provided by Morningstar Inc.
ABOUT
Top Stocks provides analysis about the most noteworthy stocks in the market each day, combining some of the best content from around the MSN Money site and the rest of the Web.
Contributors include professional investors and journalists affiliated with MSN Money.
Follow us on Twitter @topstocksmsn.