Apple stock could double, however iTVs sell
Can the tech giant really sell 156 million television sets in one year?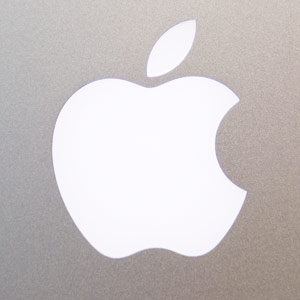 By Rocco Pendola
Eric Jackson, who contributes to TheStreet as well as Forbes, wrote a compelling and provocative piece for the latter Monday: "Apple Might Sell 156 Million iTVs In Its First Year, Doubling Stock."
Whoa! If Apple (AAPL) hadn't become such a casino I might argue that Jackson helped lift the stock Tuesday. But that was just a continuation of the whipsaw driving long-term investors nuts.
Jackson took Morgan Stanley research and fleshed it out. Katy Huberty claims Apple could sell 13 million iTVs at $1,060 a pop, adding $14 billion in revenue and $4.50 earning per share (EPS) to the top and bottom lines. Jackson extrapolates her number -- adding those on the fence about buying iTV and international sales -- to get to 156 million Apple TV sets sold. In one year. 365 days. Most likely between the holidays of 2013 and 2014.
I don't hold Jackson to that number. His math simply extends Huberty's work in one logical, if not incredibly optimistic, direction. But I do hold him to this much: iTV will pick up where iPod, iPhone and iPad left off.
And really, through all of the noise, that's what it comes down to at Apple: Can Tim Cook produce a product that even comes close to reaching his predecessor's heights? That's the long-term elephant in the room people ripped me for talking about months ago, but have latched onto since AAPL started imploding. 
Steve Jobs is gone; will Apple become ordinary?
I'm still not confident, but, even with the stock struggling, I'm not as bearish as I once was. While quite a few cats discounted Tim Cook's recent interviews as uneventful, I disagree. Cook sounded more like the type of confident, read-between-my-line​s-if-you-can CEO Apple had, deserves and requires. Plus, as we noted in TheStreet, Cook tipped us off just a tiny bit more to what the next iteration of Apple TV will be.
As I explain in the article linked above, iTV will not be a mere set-top box or remote control. And it will not be something that depends on content for success. Apple already has the iTunes platform for content. It might cut some side deals, but nothing too high profile. There's no need for that.
Apple will focus on doing what it does best: Leveraging the allure and stickiness of the iOS ecosystem (Jackson explains that angle well) and focusing on the user experience.
When Cook says he feels like he stepped back in time in the living room, he's talking 100% about the user experience. Apple does not need to spend billions on content to take control of that. It just needs to be Apple. While Microsoft (MSFT) may miss its chance to dominate the living room, as we wrote on TheStreet, even a relatively slow-to-move Apple will pounce.  
Think about this . . .
Televisions are dirt cheap these days. Apple will blow our freaking minds with something that retails for a grand.
Consistent with a general lack of progress across the broad tech sector, the companies selling television sets have slowed the innovation. It feels a bit like, we've made these really awesome HDTVs flatter and thinner, we're all over this Internet-connected thing so let's take a breather.
That's where Apple attacks. At least traditionally.
The opportunity to provide a television that transforms the way people consume content -- without going after that content -- will put Apple in the good graces of the cable and satellite companies. They'll subsidize an Apple TV in about three seconds if they can offer it as an incentive at sign-up or keep existing subscribers. Consumers who prefer what we'll call an "unlocked" iTV can buy one, at full retail, in Apple Stores.
Or something like that.
Yes, Jackson's 156 million number is pretty absurd. Apple sold 58 million iPads, 125 million iPhones, 35 million iPods and 18 million Macs in fiscal year 2012. There's no way in hell it will sell even 100 million units of a $1,000-plus product in the first year.
That said, half of that -- less than half of that -- will not only smash success, it will send the stock on a tear as long-term fears of life in a post-Steve Jobs world will get put to rest. That's good enough for a double and sustained strength . . . for at least a little while.
Jackson made his point well. And, if Cook comes through like he did with iPad mini, I'll remain on board.
More from TheStreet.com

Is Apple seriously that desperate that they have to come up with such a horrible idea.  Anybody with a brain knows itv is a horrible idea and knows the market is already saturated with companies that have been producing televisions for over 30 years.  With the lack of content compared to cable and satellite itv will not succeed.  How is itv any different than the stretching and shrinking of devices that Apple has done the last couple years?  Its just a bigger tablet and that's it.  Hook your ipad to the tv and its the same thing except idiots will still but itv and think its "revolutionary" and "innovative" when really it's the farthest thing from it.

Here is a short porn story...once upon a time a fair damsel named Mapple lived in the neighborhood and she was the only pretty girl around. She received all the attention from the guys in town. One day she decided to charge for her services for whatever she wanted and all the guys paid willingly. Some thought the prices were to steep but ...hey, who cares, they thought it was worth it. Then one hot summer day, 3 beautiful ladies arrived in the neighborhood and one by one the guys were ensnared by their beautiful bodies and left aging Mapple behind. The guys were grinning from ear to ear after rounds of ecstasy. Mapple was pissed as her reputation and earnings started to fall.  Then one day she thought - maybe I can offer a new version of an old trick. Some guys came but were not impressed and left old Mapple by herself behind....THE MORAL OF THIS CRAPPY STORY IS- sooner or later you gonna get old and new players are going to arrive in town...you just got to accept reality...Mapple can diversify and sell real estate, modeling, put up a new business etc.....but she should think twice before suing the 3 new ladies for coming to town ! ! !

Are you sure you want to delete this comment?
DATA PROVIDERS
Copyright © 2014 Microsoft. All rights reserved.
Fundamental company data and historical chart data provided by Morningstar Inc. Real-time index quotes and delayed quotes supplied by Morningstar Inc. Quotes delayed by up to 15 minutes, except where indicated otherwise. Fund summary, fund performance and dividend data provided by Morningstar Inc. Analyst recommendations provided by Zacks Investment Research. StockScouter data provided by Verus Analytics. IPO data provided by Hoover's Inc. Index membership data provided by Morningstar Inc.
ABOUT
Top Stocks provides analysis about the most noteworthy stocks in the market each day, combining some of the best content from around the MSN Money site and the rest of the Web.
Contributors include professional investors and journalists affiliated with MSN Money.
Follow us on Twitter @topstocksmsn.