So far, so good: Top mutual funds of 2012
Some of the hot categories of the year to date include health care and emerging-market debt.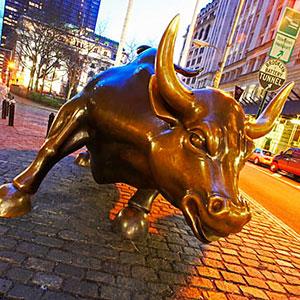 By Tom Taulli


This year has been a friendly one for mutual funds. Of course, that's thanks to a stock market in full bull mode, with the S&P 500 up a sizzling 15% through three quarters.
Some of the hottest categories to date have included large-growth stocks, health care, emerging-market bonds, global real estate and foreign small- to mid-growth stocks.
In looking for the best mutual funds for 2012 year to date, we included at least a couple requirements: the fund had to have at least $1 billion in assets and be actively managed.
Here are the funds that stood out:

Hartford Growth Opportunities
Category: Large Growth
Fund Return for 2012: 25.86%
Category Return for 2012: 15.11%
Assets Under Management: $2 billion
Large-cap companies are a magnet for investors looking for stability -- a trend that has tipped the scales in favor of the Hartford Growth Opportunities Fund (HGOAX).
Hartford Growth Opportunities takes a riskier growth approach, but has been rewarded by hot holdings like Amazon (AMZN), eBay (EBAY) and even LinkedIn (LNKD), which have seen respective growth of 47%, 60% and 90%!
Though HGOAX's aggression is a bit toned down since its 2008 days -- after HGOAX took a 45% beating compared to a 37% drop in the S&P 500 -- heavy holdings in tech and consumer cyclicals means investors still can expect a fair share of volatility.
HGOAX's load-waived A shares charge 1.22% in fees and require a $2,000 minimum investment.

T. Rowe Price Health Sciences
Category: Health Care
Fund Return for 2012: 35.18%
Category Return for 2012: 22%
Assets Under Management: $4.8 billion
Health care already tends to be a stable business, and the huge demographic shift of advancing boomers in the U.S. -- not to mention aging populations in Europe and parts of Asia -- make the sector's long-term prospects look even brighter.
One fund that hasn't had to wait for the long-term, though, is the T. Rowe Price Health Sciences Fund (PRHSX). A key reason is its focus on smaller companies, which have the opportunity for huge upside thanks to breakout drugs and treatments. Some of the fund's holdings include Pharmacyclics (PCYC), Incyte (INCY) and Regeneron Pharmaceuticals (REGN).
PRHSX also has posted a strong long-term track record, returning 14.76% annually for the past 10 years.
Health Sciences is a no-load fund that charges 0.82% in expenses and requires a $2,500 minimum investment.

TCW Emerging Markets Income
Category: Emerging-Market Bonds
Fund Return for 2012: 15.98%
Category Return for 2012: 13.01%
Assets Under Management: $5.1 billion
While it has been a rocky year for stocks in emerging markets, the story has been different for their debt.
Global investors have been searching for higher yields, and one of the beneficiaries has been the TCW Emerging Markets Income (TGEIX) fund.
Portfolio managers Penny Foley and Dave Robbins invest in a wide array of debt, ranging from high-quality sovereign securities to high-risk corporate junk bonds. But the pair have been able to navigate risk well, averaging 14.4% returns in the past three years.
The current yield of 5.56% is attractive, but keep in mind that a big part of this year's 16% gains has come from the rise in the values of the underlying bonds.
TGEIX is a no-load fee that charges 0.87% in expenses and requires a $2,000 minimum investment.
To find out what other funds have had a stellar year so far, check out the full top five here.

Tom Taulli runs the InvestorPlace blog IPOPlaybook, a site dedicated to the hottest news and rumors about initial public offerings. He also is the author of "All About Short Selling" and "All About Commodities." Follow him on Twitter at @ttaulli. As of this writing, he did not hold a position in any of the aforementioned securities.
More from InvestorPlace

Why only give % returns for these mutual funds for the first 3 quarters (9 months) of 2012.  Isn't the long term performance, % annualized  returns,  a much more important and reliable statistic to base one's investment decisions?  Most successful investors don't "chase" different mutual funds from one year to the next, simply based on any particular fund's one year (previous year's) performance!
Now, this brings to mind another interesting subject -- Ken Fisher, CEO / principal owner of Fisher Investments, with his delusions of grandeur; he believes himself to be a "living investing legend in his own time" or should I say "in his own mine."  Fisher, along with his ole buddy Steve Forbes, CEO and Editor-in-Chief of Forbes Magazine, tout himself (Fisher) as a modern day wall street investing guru. They imply that Fisher is of the same rank and class as those truly distinguished and and exceptional investing gurus as Benjamin Graham, Warren Buffet, John Bogle, and Peter Lynch. What a joke!  As a client of Fisher Investments "Private Client Group" (WOW!  Doesn't that sound impressive?) for about 4 1/2 years, my portfolio (100% stocks, picked and purchased by Fisher Investments) LOST over $90,000; in addition, I paid almost $30,000 in "investment advisory fees."  Fisher Investments is a perfect example of investment advisory/money management persons/firms that have a dismal record of profitability, but greedily charge exorbitant fees (1 - 11/2 %) and transaction costs, totally unrelated and irrespective of their performance (profitability).  The only people Fisher Investments has "enriched" are those investors lucky enough to make a profit, then quickly cash out.  And, as for those that Fisher Investments has made wealthy, but not as a result of its or Mr. Fisher's investing expertise, are Ken Fisher, himself, and his cadre of "yes-men", or whom he refers to as the "Investment Policy Committee."  In fact, Ken Fisher, with a net worth of over $1.7 BILLION, is ranked number 263 on Forbes "The Riches People in America."  Naturally, this his "cut" of the exorbitant "investment advisory fees" and other costs that Fisher Investments charges its clients.  Allegedly, a reliable source has reported that Ken Fisher invests his own money only in US Treasuries!
Moreover, to find the truth about Ken Fisher's (Fisher Investments) investing expertise, just look up the Purisima Total Return Mutual Fund (PURIX) on the MSN Money website or the MorningStar website.  Fisher (Fisher Investments) exclusively manages this fund, and not surprisingly, it mirrors the portfolio performance (profitability) of most clients in Fisher Investments "Private Client Group. 
As of 10/03/2012,  Purisima's  5-year performance (% annualized return) is pathetically only  -- 3.58% (that's a negative 3.58%) .  Just as disgusting and unwarranted are its charges to investors, i.e. "Expense Ratio" of 1.35%, one of the highest in the mutual fund industry.  To get better insight into Fisher Investments, do a thorough
investigation/search​
of it on the Internet.  
Finally, please forgive me for this long discussion about Ken Fisher and Fisher Investments, but if I can prevent just one person from being "sucked in" by their slick and deceptive "snake oil" ads and from being duped into investing with them, it will be well worth my time and effort. >  According to its literature and advertising, Fisher Investments is a singular noun, so therefore, requires a singular verb for subject - verb agreement. <
Don Moore
Are you sure you want to delete this comment?
DATA PROVIDERS
Copyright © 2014 Microsoft. All rights reserved.
Fundamental company data and historical chart data provided by Morningstar Inc. Real-time index quotes and delayed quotes supplied by Morningstar Inc. Quotes delayed by up to 15 minutes, except where indicated otherwise. Fund summary, fund performance and dividend data provided by Morningstar Inc. Analyst recommendations provided by Zacks Investment Research. StockScouter data provided by Verus Analytics. IPO data provided by Hoover's Inc. Index membership data provided by Morningstar Inc.
ABOUT
Top Stocks provides analysis about the most noteworthy stocks in the market each day, combining some of the best content from around the MSN Money site and the rest of the Web.
Contributors include professional investors and journalists affiliated with MSN Money.
Follow us on Twitter @topstocksmsn.