4 terrific growth stories
These companies can teach investors important lessons.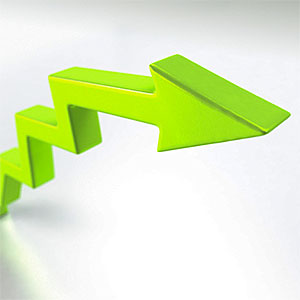 By Nick Pugleasa
There are very few companies that have had a decade of increased sales and earnings per share every year while maintaining margins.
Growing sales every year for a decade is a great accomplishment in itself, but doing that without sacrificing profitability or gross margin is truly impressive.
Let's look at several companies that have accomplished this rare feat, along with their track records:
Stock

Revenue (LTM)

Revenue (2002)

EPS (LTM)

EPS (2002)

Gross Margin (LTM)

Gross Margin (2002)

Market Cap Today

Market Cap (2002)

Apple

(AAPL)

         156,508

           5,742

$44.64

$0.09

44%

28%

     485,577

        5,146

Coach


(COH)

           4,874

             719

$3.64

$0.24

73%

67%

      16,443

        2,921

Intuit


(INTU)

           4,223

           1,312

$2.84

$0.33

82%

78%

      18,403

        9,630

Whole Foods Market

(WFM)

          11,699

           2,690

$2.55

$0.72

36%

35%

      16,504

        3,062
These companies can teach investors some important lessons that can be applied to current investing decisions. Common themes running throughout these companies in the past decade include:
a superior management team
a record of innovation
commitment to consumers
a durable brand
Apple -- king innovator
Unlike today, back in 2002 Apple was hard-pressed to find those who believed it to be a strong business. Nevertheless, through a relentless focus on innovation led by visionary Steve Jobs, Apple has turned into one of today's most admired companies.
Ever since it released Mac OS X in the early 2000s, Apple has been able to innovate its way to success -- and has continued to bring new ideas and products to market. The iPhone, and more recently the iPad, are part of Apple's fastest growing product-line to date. Even more importantly, Apple has built a brand that promises quality, reliability and security. This brand image has been an important factor in Apple's ability to sustain its high gross margins and fend off the competition through extreme brand loyalty.
Apple is a prime example of a great company with an unparalleled track record of growth. This type of sustained success cannot come merely from luck or from one or two good products. To achieve this type of continued success, great management and persistent execution are necessary. This is why I believe it is crucial that investors take a company's management team into account when evaluating companies -- particularly those driven by innovation.
Intuit -- evolving with the consumer
Intuit is another case in point of innovation spurring impressive growth. Intuit has innovated itself a pretty wide moat from its competitors with its core products of Turbo Tax and QuickBooks. Each has a monopoly in its respected market with near 90% market share. This domination has led to 12% annual top line growth over the past decade.
The leadership during this run has come from co-founder Scott Cook and current CEO Brad Smith, who combined with the rest of the management team own 5% of the $18 billion company. Management continues to improve and grow the Intuit brand, primarily by listening to consumers' wants and needs and incorporating that feedback into its products. Responding to changing consumer dynamics through constant innovation has been important in Intuit's development of brand loyalty and sustained, consistently high margins.
Coach -- an everlasting brand
Like Apple, Coach has been able to build an impressive brand with extreme consumer loyalty. And like Intuit, Coach has focused on getting to know its consumers, ingraining customer focus into its corporate culture.
Led by CEO Lew Frankfort, who has over 30 years of experience with Coach, management has built and sustained a brand through innovation and focus. Brand loyalty has allowed Coach's pricing to be above that of lesser brands while producing high margins in a very tough retail market. This dominance has allowed Coach to move into markets like China and Japan and even dive into men's product lines. This could spur a stellar performance for Coach over the next decade and may not have been possible without the consistency and consumer-focused leadership of its management team over the past decade.
Whole Foods -- premium quality
Whole Foods has been able to generate industry-leading growth and margin rates in a very competitive grocery sector by foreseeing the trend of organic foods, thereby dominating the niche. Co-founder and co-CEO John Mackey and the rest of management, who combined own 9% of the $16 billion company, have provided excellent leadership with a defined vision of being the top supplier of natural and organic foods.
From the onset, Whole Foods placed an extreme importance on both quality and high service levels, in part by offering incentives for high performance from employees. This consumer-driven focus has provided tremendous returns while not relying solely on the first-mover advantage, but also by building a sustainable brand through consumer recognition and awareness.
Foolish bottom line
While these companies represent terrific growth stories, they can also teach investors key lessons in investing in strong businesses for the long term. Like having great management aligned with shareholders can deliver outstanding returns. Or that consumer-centered focus can lead to unbeatable brand loyalty, drive innovation and can even create a moat that can last for decades.
During a time that some investors consider a "lost decade," all of these cases show that management was able to deliver superb returns --  building a brand that was unmatched by competitors -- through consistent innovation and focus while spurring continued growth.
DATA PROVIDERS
Copyright © 2014 Microsoft. All rights reserved.
Fundamental company data and historical chart data provided by Morningstar Inc. Real-time index quotes and delayed quotes supplied by Morningstar Inc. Quotes delayed by up to 15 minutes, except where indicated otherwise. Fund summary, fund performance and dividend data provided by Morningstar Inc. Analyst recommendations provided by Zacks Investment Research. StockScouter data provided by Verus Analytics. IPO data provided by Hoover's Inc. Index membership data provided by Morningstar Inc.
ABOUT
Top Stocks provides analysis about the most noteworthy stocks in the market each day, combining some of the best content from around the MSN Money site and the rest of the Web.
Contributors include professional investors and journalists affiliated with MSN Money.
Follow us on Twitter @topstocksmsn.