Fed letdown could crush these stocks
If Bernanke passes on more QE, these companies are likely to feel some pain.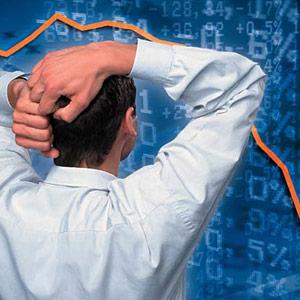 It's been very quiet over the past few weeks, with few earnings to speak of and little news from the world's central bankers. But that will change in dramatic fashion in a few short days. 
This Friday at 10 a.m. ET, Fed Chairman Ben Bernanke will give his much-anticipated speech at Jackson Hole, Wyo., and the markets will finally get an answer to the much-debated question of whether there be another round of quantitative easing.
Ahead of the event, the stock market continues to plod methodically higher, despite uninspiring second-quarter earnings results and continued malaise in the economies around the world. 
Given the dwindling earnings and revenue growth for corporations and the stagnant economy, it may come as a surprise that the SPDR S&P 500 ETF (SPY) is up 11% since hitting 2012 lows in early June.
Making a pure fundamental case for stocks right now is a difficult proposition. In my opinion, the market has hinged on one primary catalyst: The likelihood that the Federal Reserve will implement another round of quantitative easing. Since the Fed implemented its first round of QE, in November 2008, the market has become increasingly hooked on this form of stimulus.
Earlier this year I said the Fed would indeed go ahead with another massive round of QE -- the process of buying Treasury instruments from banks in order to stifle interest rates and generate some inflation. Consequently, I was bullish on gold and gold stocks, such as Barrick Gold Corporation (ABX).
It's no secret that gold, given its inflation-protecting​ status, is one of the asset classes that fare best on the implementation of new stimulus. With that in mind, another signal that the market is anticipating more QE is that shares of ABX have spiked 16% so far this month. Naturally, if Bernanke punts on more stimulus, ABX will likely get slammed, along with gold prices.
The reason I believed the Fed would move ahead with QE3 was that I felt the economy wouldn't materially improve (it hasn't), that corporate earnings would deteriorate (they have) and that the stock market would move sharply lower as a consequence (it hasn't).
I certainly did not expect the stock market to continue to charge higher simply on "threats" from Bernanke regarding the possibility of another QE. Just the idea of not being invested in the market ahead of the announcement has been enough to scare traders out of their shorts (literally and figuratively) and pull money off the sidelines. But here lies one of the problems, and it could be a reason Bernanke won't pull the trigger at Jackson Hole this weekend.
One primary objective of QE is asset price stability -- or, put another way, to increase bond prices by lowering yields, and to lift stock prices by forcing money out of savings accounts into stocks. So with the market doing so well already, there is little impetus to juice stock prices.
There are a couple other reasons I believe there will not be another round of QE announced this weekend. Commodity and food prices are already high (partially due to the Midwest drought) and are putting strains on household budgets. While Bernanke may not like to admit it, QE has the effect of increasing fuel and food prices since it diminishes the value of the dollar. The CPI readings may still look tame, and suggest that inflation is not an issue, but the Fed chairman has been to the grocery store or gas station lately, he would know that those reports don't tell the whole story.
While these rising commodity prices are painful for you and me, agriculture-related stocks such as Monsanto Company (MON) do tend to benefit. When prices are high for commodities like corn and soybeans, Monsanto typically can also charge higher prices for its seeds and herbicides. Prices are certainly high right now as the drought that has afflicted the corn-belt has wiped out crops, significantly cutting supply. This has been a positive catalyst for Monsanto, with the stock popping from $70 to $90 in a matter of two months. However, if the Fed passes on more QE, the dollar should rally, which would be especially harmful to stocks like MON with food-related commodity exposure.
Similarly, oil and gas producers and explorers such as Haliburton Company (HAL) would also be at risk of suffering big losses. Over the past month, crude oil has pushed higher by ~6%, helping to send shares of HAL higher. A large part of those gains could also be wiped out by this time next week if the Fed disappoints.
Finally, I highly doubt that Bernanke wants to politicize himself. With the presidential election only a couple months away, he would certainly inject himself into the fray and become an instant target should he move ahead with more stimulus now -- especially since the economy has't worsened since the last Fed meeting in June.
So given that I believe the deck is stacked against QE at this time, and the market is set up for a potentially sharp pull-back, I wanted to find a few stocks that are especially vulnerable to a Fed disappointment.
Stock Traders Daily is ranked No. 1 for "Trading Advice" by Google. Our services include the most accurate leading longer term stock market and economic indicator ever developed (the Investment Rate), and proactive strategies that help people manage risk and realize positive returns in any market environment, regardless of economic conditions, and without sacrificing time or lifestyle.

No one knows but Big Ben and the language of the last meeting said that more stimulus was likely unless if the economy got significantly better.  That was a major change from the previous minutes that said they were ready to act if they had to and would if things were to deteriorate further.  No more deterioration is needed, and if things do not get significantly better fast he all but guaranteed it would happen.  He could change his mind and not do it as anything is possible.  Perhaps he does not want to seem political and perhaps he does not care.  Romney will get rid of him so it already is political.  It is normal to try to protect yourself.  It is in his best interest for Obama to get re-elected so it is easy to understand if he helps.  He could be the guy that does not fall to pressure and act in his own self-interest or the type that really cares about his legacy but I find that less likely than he cares about keeping his position and not being booted and will do whatever he can to allow for a graceful exit.
Are you sure you want to delete this comment?
DATA PROVIDERS
Copyright © 2014 Microsoft. All rights reserved.
Fundamental company data and historical chart data provided by Morningstar Inc. Real-time index quotes and delayed quotes supplied by Morningstar Inc. Quotes delayed by up to 15 minutes, except where indicated otherwise. Fund summary, fund performance and dividend data provided by Morningstar Inc. Analyst recommendations provided by Zacks Investment Research. StockScouter data provided by Verus Analytics. IPO data provided by Hoover's Inc. Index membership data provided by Morningstar Inc.
ABOUT
Top Stocks provides analysis about the most noteworthy stocks in the market each day, combining some of the best content from around the MSN Money site and the rest of the Web.
Contributors include professional investors and journalists affiliated with MSN Money.
Follow us on Twitter @topstocksmsn.