Why Wall Street suddenly hates gold
With the precious metal down some $100, what's driving the panic selling?

By Adrian Ash, Forbes contributor
A boring story that no longer pays -- that's what Wall Street thinks of gold right now. It's what money managers also think of the financial crisis too. Because whatever gold meant to Wall Street before 2008, it has since come to stand for crisis insurance. And who needs insurance when the stock market is making new all-time highs?
Peaking at $1920 per ounce in summer 2011, when the U.S. debt downgrade crashed into the eurozone crisis and English riots, gold last week sank through $1500 per ounce. It has already extended that drop Monday, falling at one point beneath a 30-month low of $1400. Gold's less precious cousin silver has dropped more dramatically still, losing over 11% during Asian and London trade so far on Monday alone.
The immediate cause of this plunge? Investment bank Goldman Sachs last week advised clients not only to sell gold, but also to sell it "short," betting that the price would drop further (see WSJ). That looks a very smart call, but Goldman was in fact behind the curve. Because by the end of February, money managers trading Comex gold futures had already built up as a group their biggest short gold position since 1999 (watch on YouTube).
Gold ETFs have also gone into reverse (see The Globe and Mail). Backed by physical gold and trading like a share on the stock market, the biggest such trust fund -- the $60 billion SPDR Gold (GLD) -- has shed 15% of its bullion holdings since peaking above 1350 tonnes last December. So professional investors were already losing interest in gold before 2013 began. This latest plunge, below what technical analyst chart watchers have called "critical support" at $1525, will only confirm the view that gold is yesterday's story.
Second-only to crisis insurance, gold's biggest draw for managed money and private wealth alike was what was happening to interest rates. A growing number of investors had spotted what Larry Summers noted when he was first teaching at Harvard, rather than advising the U.S. president -- that gold prices rise when interest rates fall below the pace of inflation (see SSRN). This "real interest rate" case for gold made sense to Wall Street both intuitively (people buy rare, indestructible gold when cash in the bank loses value) and economically (the opportunity cost of owning gold falls when interest rates drop). Sub-zero real rates of interest also offer the one common link between gold's inflationary bull market of the 1970s and the credit bubble and pop background of the last decade, too.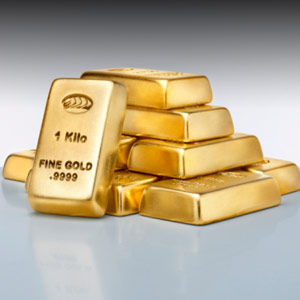 But as gold's link to real interest rates became more widely known, so it became self-fulfilling, and gold prices began moving in lockstep with another measure of real interest rates, the price of inflation-protected Treasury bonds (TIPS). That relationship started to break down in late 2011 (see FT), and it's a wonder perhaps that Wall Street took nearly a year to notice. Harder to blank is the Federal Reserve, and whispers about an end to quantitative easing became something like a shout last week with the release of minutes from the Fed's policy meeting in March (see Forbes). No, interest rates are still slated to stay at zero until mid-2015. Meaning they'll likely stay below inflation for many more years to come. But the direction of real U.S. interest rates in fact turned higher in September 2011, the month that gold hit its current all-time dollar-price high (see Gold News). Wall Street may well be right to see the two facts as closely related.
Nothing about gold has changed of course. But then gold itself was never really the point. Gold has few industrial uses compared to silver, let alone copper. Gold does so little in fact that it doesn't even rust. That made it highly useful as money in times gone by, and it has plainly made it very useful to savers and investors wanting to escape the economic meltdown caused by the financial crisis so far. Money managers have now grown tired of that story however, and looking ahead they'll no doubt point to gold's long two-decade bear market of the 1980s and '90s. Real U.S. interest rates, however, then paid 4% and 5% per year above the pace of inflation. Skipping straight to the end, money managers would also miss the sharp pullback in gold of the mid-1970s.
The gold price in dollars fell in half between Jan. 1975 and Sept. 1976. Lots of savers and professional investors quit in disgust, taking big losses as U.S. inflation receded. But that crisis wasn't yet over. As inflation then outpaced interest rates by a widening margin once more, the gold price rose eightfold to its ultimate top of Jan. 1980. Money managers today may seem complacent, blasé even about the ongoing risks in the markets, let alone the long-term outlook for real interest rates. But gold has been rising so strongly for so long, a big setback now looks overdue. And given the change of mood music on Wall Street, should this drop prove merely a pullback instead of the end, it could still cut much deeper yet.
More on Forbes
DATA PROVIDERS
Copyright © 2014 Microsoft. All rights reserved.
Fundamental company data and historical chart data provided by Morningstar Inc. Real-time index quotes and delayed quotes supplied by Morningstar Inc. Quotes delayed by up to 15 minutes, except where indicated otherwise. Fund summary, fund performance and dividend data provided by Morningstar Inc. Analyst recommendations provided by Zacks Investment Research. StockScouter data provided by Verus Analytics. IPO data provided by Hoover's Inc. Index membership data provided by Morningstar Inc.
ABOUT
Top Stocks provides analysis about the most noteworthy stocks in the market each day, combining some of the best content from around the MSN Money site and the rest of the Web.
Contributors include professional investors and journalists affiliated with MSN Money.
Follow us on Twitter @topstocksmsn.