Time to be disciplined
Sell your debt-resolution plays and focus on stocks that won't be derailed by a US default.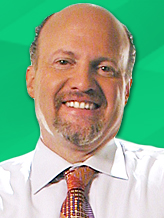 Back to individual stock picking -- for now. That's how I view this debt ceiling deal, which I believe will pass simply because every single reporter says it will, and I have to trust the consensus like everyone else or be run out of town on a bull.
To me, if you bought "exposure," meaning deep-in-the-money calls or some higher-beta stocks on Friday, as I suggested here, you sell them into strength, take the profit. You didn't get to build the position, but you did get to make the money.
Then I would just wait. I would wait for the people who have to come out and say:
1. Didn't matter, too small, we will eventually be downgraded.
2. Nothing's changed. We are still dysfunctional.
3. Things are even worse because now there will be less spending to prop up the economy.
4. It's too late, as the second half has been killed by this wrangling.
5. The deal does not clarify taxes enough to make companies feel good enough about spending.
6. China is still slowing, although not as fast as we would like, because the tightening goes on.
7. Spain
8. Italy
9. Greece
10. Country to be named later
In other words, the whole litany of woe -- it hasn't changed, it won't change. We are in a new, bad world that makes it so we lurch and lurch until bonds are no longer the issue. That's the real problem, by the way: trying to figure out where the bond issues hit the stock road. It has been the problem since the beginning of the sovereign debt issues in Europe and since both former President George W. Bush and President Barack Obama decided to authorize a huge amount of spending that was embraced by Congress.
Related Articles
All you have to know, though, is that bond markets affect S&P 500 ($INX) futures, so even if you think some stocks shouldn't go down when the S&P futures go down, you are helpless to argue that because the issues are so big, meaning you can't get your arms around what a real Spanish default would do. There's so little clarity about who owns what and who insures what that you have to presume every country is Lehman Bros. until proved innocent.
For the moment, though, we aren't Lehman, and that's why after the rally, but before the parade or woe, it is time to shuffle the decks and get rid of exposure. Then you can focus on buying the stocks of companies that performed quite well in this environment that aren't all that expensive and will no longer be derailed by a U.S. government default.
So sell banks into this strength. Sell tech into it. Both are wrong. Consumer stocks that needed a stronger economy should go. Pick and choose the Chinese-levered industrials. And let the rest meander, unless you bought it Friday for a pop. Be disciplined. Sell that pop.
DATA PROVIDERS
Copyright © 2014 Microsoft. All rights reserved.
Fundamental company data and historical chart data provided by Morningstar Inc. Real-time index quotes and delayed quotes supplied by Morningstar Inc. Quotes delayed by up to 15 minutes, except where indicated otherwise. Fund summary, fund performance and dividend data provided by Morningstar Inc. Analyst recommendations provided by Zacks Investment Research. StockScouter data provided by Verus Analytics. IPO data provided by Hoover's Inc. Index membership data provided by Morningstar Inc.
ABOUT
Top Stocks provides analysis about the most noteworthy stocks in the market each day, combining some of the best content from around the MSN Money site and the rest of the Web.
Contributors include professional investors and journalists affiliated with MSN Money.
Follow us on Twitter @topstocksmsn.