Google's new tablet may spell trouble for Apple
Retail ads reveal an upgraded Nexus 7 on the way for the holidays.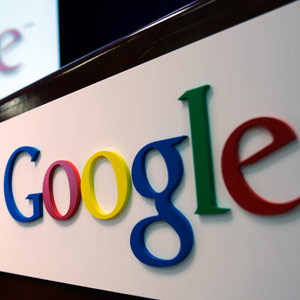 By Louis Bedigian
Google (GOOG) wants to sell consumers a Nexus 7 with 32 gigabytes of memory for just $249 -- the same price as the current 16GB model.
Based on retailer ads leaked in the United States and in United Kingdom, it seems Google will release the upgraded tablet in time for the 2012 holiday shopping season.
This is not necessarily a technical problem for Apple (AAPL), which is expected to unveil a smaller iPad on Oct. 23. But it places enormous pressure on the Cupertino, Calif., company to build an affordable, large-capacity tablet.
When the tablet market began to heat up in 2010, Apple was credited with releasing the best one in its class. For $499, consumers could take home a device that was vastly superior to what its competitors retailed for the same price.
Today, Amazon (AMZN), Barnes & Noble (BKS) and other manufacturers offer cheaper alternatives. While Apple loyalists will argue that there is still a distinct difference between the iPad and the Kindle Fire or Nook HD+, the price savings is more than enough to win over some consumers. While Apple likes to think of itself as a manufacturer of premium products, it is not in the company's nature to disregard those lost sales. If it were, the Mac maker would not have developed a 7-inch tablet.
When Apple unveils the iPad Mini, it will have a lot to brag about, starting with the App Store. Tim Cook, Apple's CEO, is likely to walk out on stage and talk about what a wonderful success the App Store has been and how it is the most important venue for mobile applications. Cook can also talk about the millions of iPads that have already been sold, the millions of books that have been read and the billions of songs that have been downloaded. These are Apple's ongoing bragging points.
Then Cook will be expected to unveil an iPad Mini that fits into the company's pricing structure without killing off one or more of its products, a task that seems all but impossible to accomplish.
Right now, Apple sells a 4-inch 32GB iPod Touch for $299. The 64GB model goes for $399, the same price as the 16GB iPad 2. The 16GB third-generation iPad sells for $499. At the lower end, Apple offers the 2.5-inch iPad Nano for $149 and a 3.5-inch iPod Touch for $199. Both come with 16GB of memory, but iPod buyers can double it for an extra $50. Thus, Apple has already covered every possible price point. It has not left any room for the iPad Mini.
If Apple wants the iPad Mini to succeed, the company's strategy will have to be based on added value. But even that could make it difficult to sell the new device.
Suppose that the iPad Mini starts at $299 for an 8GB model. This would be $20 less than the rumored MSRP and $50 more than the price consumers want. After reiterating the benefits of the App Store, the Retina Display, the iSight camera and all the other iDevice features, Apple will then have to explain why consumers should buy an iPad Mini over the 4-inch iPod Touch, which comes with four times as much memory.
The obvious answer is the larger screen. If Apple uses that logic, however, then consumers might as well spend another $100 and get an iPad 2.
Based on the rumored specs about the iPad Mini, it seems unlikely that the device will be much more powerful than the iPad 2. It might have a new kind of display or some other tantalizing feature. But in terms of raw power, the second-generation iPad is likely to be a solid competitor.
That right there is another problem Apple is about to face. When the iPad Mini is released, the company will inevitably compete with itself.
What if Apple goes all in and charges $249 for an 8GB model? First and foremost, it would reduce the relevance of the older 3.5-inch iPod Touch (and to some extent the new iPod Nano). Second, Google could still brag that it offers four times as much memory for the same price. That may not matter to Apple loyalists who have pledged their lifelong support for the company's products. But it could sway consumers who are preoccupied with value. In that sense, the 32GB Nexus 7 will appear to be the better deal.
No matter what price Apple chooses, the company is going to encounter a number of new challenges. Meanwhile, it seems that Google has positioned itself for growth in the low-end tablet space.
More from Benzinga

16 G iPad 3 @ 499.00  more capable than 2 and improved display
16 G iPad 2 @ 399.00  bigger screen then mini so upcharge
16 G iPad mini @ 299.00
.
That seems to make sense so what  are you saying??  I don't understand the comparison of i pads to the nano and the i touch, they are different animals and would be used maybe with some overlapping featuures of a tablet but fundamently one would not be deciding between an i touch and an i pad or a nano.  Each is a different product with a different sweetspot.    All get you into the apple eco system and onto the icloud making memory size not so critical, it all works. I see that as an advantage over android.
Anyways, don't you think Apple has thught this out, they maybe doing something NO ONE HAS THOUGHT OF too!
Are you sure you want to delete this comment?
DATA PROVIDERS
Copyright © 2014 Microsoft. All rights reserved.
Fundamental company data and historical chart data provided by Morningstar Inc. Real-time index quotes and delayed quotes supplied by Morningstar Inc. Quotes delayed by up to 15 minutes, except where indicated otherwise. Fund summary, fund performance and dividend data provided by Morningstar Inc. Analyst recommendations provided by Zacks Investment Research. StockScouter data provided by Verus Analytics. IPO data provided by Hoover's Inc. Index membership data provided by Morningstar Inc.
ABOUT
Top Stocks provides analysis about the most noteworthy stocks in the market each day, combining some of the best content from around the MSN Money site and the rest of the Web.
Contributors include professional investors and journalists affiliated with MSN Money.
Follow us on Twitter @topstocksmsn.