The anti-Facebooks: 4 IPOs that performed
These companies went public this year without the social network's hype but with better fundamentals.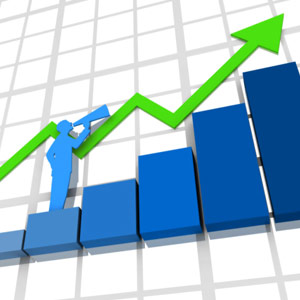 The past year has been a rough one for some high-profile initial public offerings like Facebook (FB), Groupon (GRPN), and Zynga (ZNGA). Since its IPO last November, Groupon's shares have tumbled more than 80%. Zynga, which went public a month later, is down nearly 70% since its IPO. And Facebook, the most ballyhooed of the bunch, has seen its shares fall about 50% since its May IPO.
All of that makes it seem like a bad year for IPOs, but here's the thing: Most years are bad for IPOs. While flashy, just-gone-public companies with exciting products capture investors' imaginations and IPO success stories like Google remain in the forefront of our memories, the reality is that shares of many companies that go public don't come close to meeting expectations.
That's what professors Ivo Welch of UCLA and the National Bureau of Economic Research and Jay R. Ritter of the University of Florida said in their study Review of IPO Activity, Pricing and Allocations (Yale International Center for Finance working paper). Welch and Ritter found that IPOs averaged a big first-day gain -- nearly 19% -- from 1980 to 2001. But after their first day, they posted average three-year returns of 22.6% -- underperforming the broader market by more than 23%. Adjusted for company style and size, the results weren't as bad, but the IPOs still underperformed by about 5%.
Welch and Ritter cautioned that measuring IPO performance is tricky. But, they added, "it is clear that IPOs and firms with characteristics similar to IPOs had rather unappealing performance at a time when the overall stock market performed exceptionally well. It is not in dispute that equally weighted post-IPO returns have been low relative to broad market indices during recent decades."
So should you avoid IPOs altogether? If not, what should you look for when investing in a recent IPO? In my opinion, you shouldn't ignore recent IPO stocks, and when analyzing them, you should look for the same things you look for when investing in any stock: a strong business with a good balance sheet and solid fundamentals. And such stocks do exist.

Recently, I used my Validea.com Guru Strategies, each of which is based on the published approach of a different investing great, to find some of the most fundamentally sound recent IPOs in the market. Groupon, Zynga and Facebook didn't make the grade, but some others did.

Here's a look at some that are worth considering for your portfolio because of their financials and fundamentals -- not because of their hype. Keep in mind that these are all small caps and some trade at fairly low volumes, which means they could be more volatile than most stocks.
Renewable Energy Group (REGI). Based in Ames, Iowa, REG ($160 million market cap) is a biodiesel producer that converts natural fats, oils, and greases into advanced biofuels. Its REG-9000 brand is distributed in almost every U.S. state. The company went public in January.
Since its IPO, REG's shares have tumbled more than 40%. But the model I base on the writings of Joseph Piotroski, a little-known accounting professor who came up with a remarkably successful approach to picking stocks, thinks it should be getting more love. Piotroski first looked for stocks in the highest 20% of the market based on book/market (B/M) ratio (essentially the same as the lowest 20% of the market based on price/book ratio), and REG's 2.08 B/M ratio makes the grade. Some high-B/M stocks can be cheap for good reason, however -- they are dogs and everyone knows it. So Piotroski applied a variety of accounting and financial tests to high-B/M stocks to make sure they had solid businesses. A few reasons this approach likes REG's business: Its return on assets rate is positive (4.3% in the most recent year) and improving (it was -15.9% the prior year); its current ratio is a strong 2.5, up from 0.94 a year earlier; and its long-term debt/assets ratio declined in the most recent year to 31% (from 39%).
Regional Management Corp. (RM). South Carolina-based Regional offers loan products to customers with limited access to credit from banks, thrifts, credit card companies and other traditional lenders. The 25-year-old firm has 206 branches in the southern and southwestern U.S.
Regional ($200 million market cap) went public in late March, and its shares are slightly in the black since then. It's a favorite of my Peter Lynch-inspired strategy, which considers the firm a "fast-grower" thanks to its 44.9% long-term earnings per share (EPS) growth rate. (I use an average of the three-, four-, and five-year EPS figures to determine a long-term rate.) Lynch famously used the price/earnings-to-gr​owth ratio (P/E/G) to find bargain-priced growth stocks, and when we divide Regional's 8.7 price/earnings ratio by that long-term growth rate, we get a P/E/G of just 0.19. That falls into this model's best-case category (below 0.5). 
Lynch liked financial firms to have equity/assets ratios of at least 5% and return on assets rates of at least 1%. At 34% and 7.8%, respectively, Regional easily makes the grade.
HomeStreet (HMST). Based in Seattle, HomeStreet is involved in community banking, single-family lending, income property lending, and residential construction lending, serving individuals and businesses in the Pacific Northwest and Hawaii. It had its IPO on Feb. 10, and since then its shares are up about 50%.
As for its business, HomeStreet ($260 million market cap) had a rough 2009 and 2010, but bounced back strong last year and has had a strong first half of 2012. It gets good marks from the small-cap growth model I base on the writings of Tom and David Gardner, creators of The Motley Fool web community. The strategy looks for companies with trailing 12-month after-tax profit margins of at least 7%, and HomeStreet blows that standard away, at 28.1%. The strategy also likes the firm's 91 relative strength, and its $12.14 in free cash flow per share. And, though it's been hot, HomeStreet remains cheap, trading at a P/E-to-growth ratio of under 0.1, easily bettering this model's 0.5 target.
Home Street also gets good scores from my Momentum Investor model. It likes that the stock's high relative strength has been rising over the past 4 months; that the firm increased earnings 440% in the most recent quarter (vs. the year-ago quarter); and that HomeStreet has a stellar 43.6% return on equity.
WageWorks (WAGE). WageWorks provides tax-advantaged programs for consumer-directed health, commuter, and other employee spending account benefits. The San Mateo, Calif., company ($430 million market cap) went public in May, and since then is up about 30%. My Fool-based strategy thinks it has more room to run. The model likes that WageWorks upped EPS by 150% and sales by 29.3% in the most recent quarter (vs. the year-ago quarter); that it has no long-term debt; and that it has stellar 94 relative strength.
John Reese is the founder and CEO of Validea Capital Management and Validea.com and the author of The Guru Investor: How to Beat the Market Using History's Best Investment Strategies.
DATA PROVIDERS
Copyright © 2014 Microsoft. All rights reserved.
Fundamental company data and historical chart data provided by Morningstar Inc. Real-time index quotes and delayed quotes supplied by Morningstar Inc. Quotes delayed by up to 15 minutes, except where indicated otherwise. Fund summary, fund performance and dividend data provided by Morningstar Inc. Analyst recommendations provided by Zacks Investment Research. StockScouter data provided by Verus Analytics. IPO data provided by Hoover's Inc. Index membership data provided by Morningstar Inc.
ABOUT
Top Stocks provides analysis about the most noteworthy stocks in the market each day, combining some of the best content from around the MSN Money site and the rest of the Web.
Contributors include professional investors and journalists affiliated with MSN Money.
Follow us on Twitter @topstocksmsn.