Inside Wall Street: Chipotle may remain weak
The once high-flying operator of Mexican fast-casual restaurants continues to face stiff competitive pressure.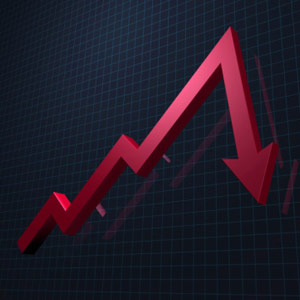 Is
Chipotle Mexican Grill
(
CMG
) now a screaming buy? That's what some of its loyal fans contend, arguing that the stock has finally bottomed out after a long and hard fall.
The bears, however, disagree. Buying shares of Chipotle now would be a hasty move and could leave you with "dead money" in the stock for some time. Some wary Chipotle watchers warn that increased competition from some hot rivals, particularly Taco Bell, a unit of
YUM Brands
(
YUM
), will continue to adversely impact same-store sales and restrain Chipotle's ability to raise prices.
Jim Yin, an analyst at S&P Capital IQ who tracks Chipotle, has just downgraded his recommendation on the stock to a "sell" from "hold," as he cut his 2012 earnings forecast by 9 cents a share, to $8.99. For 2013, the analyst is keeping his profit estimate of $9.56 a share, but cautions that the stock, which has plunged some 40% from its high of $442 in mid-April 2012, will continue to falter and fall.
The stock, which dropped to as low as $236 on Oct.23, 2012, is now trading at $291. But Yin is far from impressed. His 12-month price target for the stock is $250 a share. The major problem he sees is slowing sales and narrowing profit margins.
"We think operating margins will be pressured because of increasing competition from Taco Bell, as well as by higher food input costs in 2013," says Yin. He warns that Taco Bell is expanding its "Cantina Bell" menu offerings that directly compete with Chipotle's popular Mexican-style food specialties, including a new steak marinade, quesadillas, and fajitas.
The analyst believes that Taco Bell's wider menu offerings, aided by increased advertising volume to back them up, will make it difficult for Chipotle to raise prices, which would crimp operating margins. He expects same-store sales growth in 2013 will fall below Chipotle's historical average in the mid- and high-single digits because of the impact of the growing competition and a slow-growing U.S. economy.
Chipotle, which operates more than 1,300 fast-casual Mexican food restaurants in the U.S., Europe and Canada, is increasingly feeling the heat from rivals that have introduced higher quality foods even as they continue to imitate Chipotle's fast-casual restaurant concept.
The increasing concern is that many of Chipotle's customers may end up trading down to its rivals' lower-priced alternatives that could be more appetizing than its own offerings.
To counteract the onslaught of its rivals' initiatives, Chipotle is stepping up the opening of new stores, which analysts believe will drive the company's future growth. At the end of 2011, Chipotle had 1,230 restaurants. It increased that number to more than 1,300 this year.
Generally, new restaurants contribute a great deal to the company's revenue growth. However, that may not be enough of a strategy to prevent competitors from biting into Chipotle's turf.
Yin expects Chipotle's restaurant margins will drop to 27% in 2013, down from 28% in 2012, due in part to the elevated cost of food and other commodities. Operating margins are also expected to narrow, figures Yin, to 16.8% next year from 17.3% in 2012.
As huge as the $217 billion U.S restaurant industry market, it is extremely crowded -- and highly competitive. It continues to be dominated by the giants in the business, including
McDonald's
(
MCD
),
Wendy's
(
WEN
),
Burger King
(
BKW
), and Yum Brands.
The fast-casual restaurant sector in which Chipotle competes is characterized by convenient food that's focused on fresh and healthy ingredients, as well as made-to-order dishes priced at relatively lower costs.
Chipotle has distinguished itself from the rest of the crowd by offering high-quality food menus. But now that leading competitors, such as Taco Bell, have been elevating the quality of their food offerings -- and at lower prices, too -- Chipotle has started to lose complete control of its chosen turf.
As a result, "It seems investors have turned bearish on Chipotle amid concerns over slower growth in customer traffic and sales, owing to a weak economy and increased competition, specifically from Taco Bell," notes Andrew J. Cueter, analyst at investment research firm Value Line. And he also expects growth will likely slow in 2013 as sales gains are projected to be flat.
So it isn't surprising that several Chipotle's large institutional investors, including Fidelity Management, Capital World Investors, and Renaissance Technologies, have reduced their stakes in the company, as of their latest filings on Sept. 30, 2012.
Gene Marcial wrote the column "Inside Wall Street" for Business Week for 28 years and now writes for MSN Money's Top Stocks. He also wrote the book "Seven Commandments of Stock Investing," published by FT Press.

The nearly 9 dollar burrito that Chipotle offers is already way too high for a fast food  meal. Add a drink and you're over $10.50.  They are charging sit down prices to a consumer that has way too many other choices for cheaper fare.  The only good thing going for Chipotle is it's the healthiest way to get a mexican food meal.  The ingredients tortilla .30 cents rice .10 cents beans .10 cents chicken .70 cents  one ounce of cheese .30 cents salsa .30 cents one ounce sour cream .30 cents guacamole .40 cents which they charge 1.80 for  plus .20 cent drink equals about $2.70  worth of ingredients.  That leaves them nearly 8 bucks per order for running the shop and profit.   I don't know how they can blow it with these margins unless people are just getting tired of the high price and are going to start finding cheaper alternatives as competitors ramp up offering similar food.  I think this space is ripe for 6 buck combo meal competitor to step in and take Chipotle's customers away.  All taco bell has to do is get a giant tortilla, bowls  and have the same build a burrito  bowl section with the same ingredients that they currently offer.   The food courts of the major retail chains could set up a similar operation as well.

Are you sure you want to delete this comment?
DATA PROVIDERS
Copyright © 2014 Microsoft. All rights reserved.
Fundamental company data and historical chart data provided by Morningstar Inc. Real-time index quotes and delayed quotes supplied by Morningstar Inc. Quotes delayed by up to 15 minutes, except where indicated otherwise. Fund summary, fund performance and dividend data provided by Morningstar Inc. Analyst recommendations provided by Zacks Investment Research. StockScouter data provided by Verus Analytics. IPO data provided by Hoover's Inc. Index membership data provided by Morningstar Inc.
ABOUT
Top Stocks provides analysis about the most noteworthy stocks in the market each day, combining some of the best content from around the MSN Money site and the rest of the Web.
Contributors include professional investors and journalists affiliated with MSN Money.
Follow us on Twitter @topstocksmsn.