AT&T slips to 4th place in Consumer Reports ranking
While customer ratings matter long-term, their immediate impact is limited.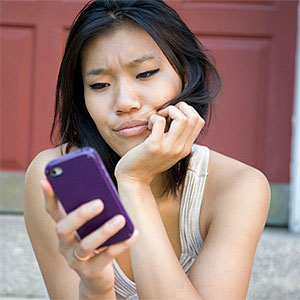 By Steve Birenberg

Last week, Consumer Reports released its yearly wireless service providers ratings. Verizon (VZ) continued to lead the pack for postpaid providers, while AT&T (T) continued to be among the bottom scorers. AT&T did score well for its 4G service, which is becoming the lead service offering in the industry and may therefore improve AT&T's rankings going forward.
 
The question is how much these rankings should matter to investors, if at all. The answer, of course, depends on whether or not there is linkage between ratings and subscriber growth, or at least on the perception of a linkage.
 
Let's begin by looking at churn (customer turnover) statistics. The differences between AT&T and Verizon or among cable companies are not large. While cable churn is above satellite churn, News Corp's (NWSA) highly rated service doesn't churn that much less than Comcast's (CMCSA) poorly rated service. With both wireless and multichannel TV services approaching full penetration, churn will matter more. I just don't see the difference in churn so far, even as consumer ratings of the services vary widely.
 
This brings me to my second point. Consumers choose services and change providers for reasons far beyond service quality. For example, AT&T has a huge lock in with Apple (AAPL) iPhone subscribers. Comcast has the benefit of triple play bundling and the dominant broadband network in most of its footprint. But leaving AT&T for Verizon (because you don't like AT&T's service) is difficult for a family with a bunch of iPhones all purchased at different times and now on different upgrade cycles. Leaving Comcast for DirecTV (DTV) will probably cost you money when Comcast unbundles your broadband service from your video service. Same thing happens if you leave Comcast for Netflix (NFLX) or other over the top options. Guess whose network you will be paying more to access your over-the-top options?
 
Gerard Hallaren, the excellent telecommunications analyst at Janco Partners supports some of my view that poor ratings doesn't necessarily imply churn. Hallaren noted that as AT&T slipped from No. 2 in 2010 to No. 3 in 2011 to No. 4 in 2012 in Consumer Reports ratings, the company showed excellent churn and customer retention. The iPhone, Hallaren noted, was the driver. "AT&T faced serious consumer backlash circa 2009-2010 and it not suffer badly," Hallaren said. At that time, AT&T was the exclusive iPhone provider.
 
However, looking more closed at the relationship between ratings and churn Hallaren believes that "it takes about two years for Consumer Report ratings or other bad consumer press to translate into numbers at the carriers." This would suggest AT&T could face some trouble ahead if its 4G LTE efforts -- which rated highly at Consumer Reports -- if it does not improve its standing with customers. It could also explain Comcast's Xfinity rebranding, which is designed in part to improve its image with current and potential customers.
 
"Branding or service quality and matching customer expectations historically has had more to do with customer satisfaction than network performance," Hallaren added. If ratings measure satisfaction, a damaged brand like AT&T or Comcast could face issues even as their networks match or exceed the performance of their peers and competitors.
 
Therefore, service ratings matter ... eventually. However, the ratings play out over a much longer time frame than most investors believe, much like my couch potato thesis, which suggests that changes in the TV usage by households happens a lot more gradually than Wall Street, journalists and bloggers believe.

As an investor, I am looking to value the stream of future cash flows. I don't think consumer service ratings matter that much to those cash flows because I don't see churn rates spiking for poorly rated service providers.
 
Perception does matter, however. For stocks, perception becomes the multiple I will pay for future cash flows or the discount rate I apply to them. Here, ratings can matter as AT&T might receive a lower valuation for the same cash flows than Verizon. Further, whether it is me acting as a portfolio manager or Gerard Hallaren acting as an analyst, we are paid to make decisions -- to choose among competing investments. AT&T's poor ranking makes it easier for me to own Verizon instead of AT&T, or for Hallaren to recommend Verizon while keeping a neutral rating on AT&T.
 
The bottom line: Service ratings should be part of your due diligence as an investor. Just don't let service ratings color your investment decisions more than the many other factors you should consider.

More from Minyanville

DATA PROVIDERS
Copyright © 2014 Microsoft. All rights reserved.
Fundamental company data and historical chart data provided by Morningstar Inc. Real-time index quotes and delayed quotes supplied by Morningstar Inc. Quotes delayed by up to 15 minutes, except where indicated otherwise. Fund summary, fund performance and dividend data provided by Morningstar Inc. Analyst recommendations provided by Zacks Investment Research. StockScouter data provided by Verus Analytics. IPO data provided by Hoover's Inc. Index membership data provided by Morningstar Inc.
ABOUT
Top Stocks provides analysis about the most noteworthy stocks in the market each day, combining some of the best content from around the MSN Money site and the rest of the Web.
Contributors include professional investors and journalists affiliated with MSN Money.
Follow us on Twitter @topstocksmsn.