Lumps of coal in stocking? Thank you, Santa
This fuel has been out of favor for almost 2 years, but the sector could be poised for a technical rally.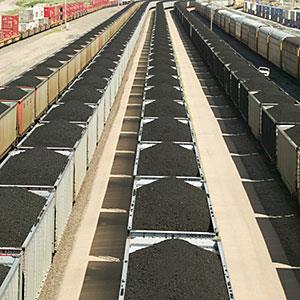 By Chris Vermeulen
We all want new and exciting electronic gizmos and gadgets for the holiday season. Unfortunately they have the tendency to lose almost all their value within weeks. But what if you just got a lump of dirty old coal in your stocking?
The only individuals who would appreciate a gift like coal would be those forward-looking investors who see major opportunities before they become the next big movers and headline news.
Knowing how to spot Stage 1 patterns is one of the most important bits of information you need to know as an investor. My main focus is on exchange-traded funds (ETFs). They provide lower risk but are very powerful when applied to individual stocks.
Coal and coal stocks have been out of favor for almost two years now. But these unwanted and hated shares may soon be owned by the masses, or at least by traders and investors. (A few weeks ago on Minyanville I talked about the four stages all investments go through and which patterns you must be able to spot in order to make huge money investing while having very limited downside risk in
How Traders Get Wealthy Playing Apple, RIM, and Gold Stocks
.)
In summary, trade with the NYSE big board, and only focus on buying stocks, ETFs, etc. as they are coming out of a Stage 1 Accumulation Basing Pattern. This puts the odds greatly in your favor for not only winning the majority of your trades, but for generating above-average returns.
The Big Board -- NYSE -- weekly major stock market trend
This chart formed a reversal candle last week, which points to lower prices. It's likely we see a one- to two-week dip before buyers step back in. Until then, individual stocks should pause or form mini bull flags until the sellers are finished and buyers step back into risk on assets (equities).


Coal sector ETF showing Stage 1 basing pattern
Coal stocks have been bouncing bottom for some time, and if you did not review the Stages Report using the link above then do so now so you know what to expect in detail.
Market Vectors Coal ETF
(
KOL
) is a basket of coal companies and is starting to show signs of a new bull market. A breakout and close above $26 should trigger strong buying with the potential of a 21% gain before it hits my first price target. This could go way past that, but one target at a time, folks.
Naturally I would like to see a bull flag or pause in KOL over the next couple weeks, then look to get long using the pivot low of that pause/bull flag as my protective stop. I'm not jumping in here as the broad market looks ready to correct and three-quarters of stocks follow the big board, which will pull KOL down.
Alpha Natural Resources -- my top coal stock pick
I pointed out
Alpha Natural Resources
(
ANR
) at $7.50 at the beginning of December to followers as it was the best-looking coal stock I could find. The two key indicators, price and volume, were clearly pointing to higher prices, and the potential gain -- even if it was just played up to the Stage 1 Resistance Level -- still netted a 30% move. The crazy part is that there is the potential for a 100% rally to my first price target.
You want gizmos or coal in your stocking?
In short, I really like the coal sector for the first quarter of 2013. I'm not too worried about the fiscal cliff as it's not the end of the world, and the U.S., along with most other countries, are all bankrupt together, in my opinion. New rules and ideas will be implemented and life and business will continue.
I am expecting stocks to continue sideways or higher into May at which time a serious correction could take place. But not to worry as we take things one week at time. I will be adjusting my outlook accordingly.
More from Minyanville


V_L... You will have to wait another 4 years  for jobs.  No one in their right mind will hire while Obama continues his  war on business.  If you want to hire, FEEL FREE.   Expect unemployment to get worse as the new taxes SLOWS the economy, as tax increases always do.
We still get 51% of our electric power from coal fired plants.  If you shut them down, I'd expect electric bills to sky-rocket.   Over time, with all the natural gas, I would expect new power plants to be build utilizing natural gas.  Of course a new power plant now requires about 11 years to clear environmental hurdles.  To reduce us to a 40% coal usage will take 30+ years given the current environment.  Of course we could just shut them down and either ration electricity  or just allow the price to ration it.
We do need to audit the FED, and get Helicopter Ben to stop the presses.   And we NEVER should have bailed out the big banks.  
Ha ha ha, coal in the stocking being an investment strategy... ho ho ho. Okay, that's done. So now let's talk about the BS in DC today. Strange... but job recovery never came up. They can play with themselves all they want but if JOBS ARE NOT RESTORED AND HIRED-IN EXECUTIVES AREN'T out making their own enterprises with all those "talents"... we won't be recovering any time soon.  We're all watching another Fed-fueled UP MONDAY, a day when fortunes that should not exist get more fiat and America goes deeper in debt. Stop the spending? Who is spending? BEN IS! Stop the Federal Reserve, bulldoze those Big Banks and let's take a really good look at what has legs and who the Hell gave something THAT STUPID too much cash?

Make sure EVERYONE knows that an all-Republican Lobby-paid Michigan CONGRESS passed a new Act allowing crazies with guns to have them in churches, schools and stadiums. Last year it was military-grade "fireworks" that set fire to suburban neighborhoods. What's next? Nukes? NO NEW WORLD ORDER, NO GOP.

Are you sure you want to delete this comment?
DATA PROVIDERS
Copyright © 2014 Microsoft. All rights reserved.
Fundamental company data and historical chart data provided by Morningstar Inc. Real-time index quotes and delayed quotes supplied by Morningstar Inc. Quotes delayed by up to 15 minutes, except where indicated otherwise. Fund summary, fund performance and dividend data provided by Morningstar Inc. Analyst recommendations provided by Zacks Investment Research. StockScouter data provided by Verus Analytics. IPO data provided by Hoover's Inc. Index membership data provided by Morningstar Inc.
ABOUT
Top Stocks provides analysis about the most noteworthy stocks in the market each day, combining some of the best content from around the MSN Money site and the rest of the Web.
Contributors include professional investors and journalists affiliated with MSN Money.
Follow us on Twitter @topstocksmsn.