3 absolutely, positively must-sell stocks
2 have broken business models, 1 is clearly overvalued.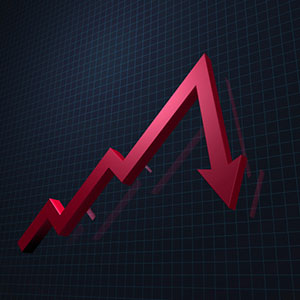 By Lawrence Meyers
No matter what, you can always find stocks that need selling.
Oftentimes, they are companies that are wildly overvalued. If you bought in early, you should be taking profits or setting stop-loss orders. If you came to the party late, it's important to recognize that the stock you're holding might have seen its momentum highs and it's time to get out.
Trust me, I've been the sucker many times.
Two of the three stocks I'm mentioning today, however, have broken business models. You need to discard them because, despite what bulls say, these companies do not have a future. The other stock is your average run-of-the-mill momentum play that has seen its highs and will fall further from here, though the company likely will be around for the long haul.

Groupon
Daily-deals site Groupon (GRPN) might only be at $4 per share, but if you're still holding it, don't wait any longer to sell. Although Groupon has some brand value as a first-mover, in truth there ultimately is nothing special about this company. Any number of local competitors can spring up. If Google (GOOG) wants to get into this business in an even bigger way, it can and will, and blow Groupon away with marketing dollars. The same goes for Amazon (AMZN).
Plus, early Groupon users have learned that they can't just buy everything, because they won't use some coupons and will end up taking a loss.
This is not a proprietary business, and you want to stay away from such a company when it hasn't established market dominance.

Two pieces of news about Netflix (NFLX) in the past week drove the stock from $60 (after a bad earnings report) to $80 -- the first concerned rumors of a Microsoft (MSFT) purchase, the second was that Carl Icahn has taken a 10% stake in the company. That's good if you want to get out, because both news items are actually bad developments.
First, there's no way Microsoft will buy Netflix. Why would it buy a company whose only line of business will soon be low-margin content streaming, with $5 billion in content obligations, and competitors with much deeper pockets -- like Amazon -- breathing down its neck? (Microsoft owns and publishes Top Stocks, an MSN Money site.)
Second, Icahn has a very mixed track record. The only other entertainment entity he has dabbled in was Lions Gate Entertainment (LGF), and he was totally rebuffed by the board in trying to bring about a sale or management changes. He attempted a proxy fight to take over now-defunct Blockbuster in 2005 that could not have worked out, given that Blockbuster, like Netflix, was a one-trick pony that had no future.
Chipotle Mexican Grill (CMG) is the overvalued player in the group. There's nothing wrong with the business; it's doing just fine. However, Chipotle's growth has slowed significantly.
With restaurant concept stocks, the pattern is always the same. There's a huge burst of interest, the stock skyrockets as the concept rolls out in a big way, and growth numbers climb to the stratosphere. Then, growth eventually slows from white hot to merely robust, the earnings multiple naturally contracts, and the momentum days are over.
Chipotle is in the latter part of this story line. Despite soaring profits the past two quarters, CMG shares have endured two consecutive post-report beatings as profits have failed to meet sky-high investor expectations. The stock is now down 25% year-to-date, yet still trades at 30 times trailing earnings and 25 times forward earnings.
We've been given fair warning. Now is the time to get out.
As of this writing, Lawrence Meyers owned December 80 Puts on Netflix.
More from InvestorPlace
DATA PROVIDERS
Copyright © 2014 Microsoft. All rights reserved.
Fundamental company data and historical chart data provided by Morningstar Inc. Real-time index quotes and delayed quotes supplied by Morningstar Inc. Quotes delayed by up to 15 minutes, except where indicated otherwise. Fund summary, fund performance and dividend data provided by Morningstar Inc. Analyst recommendations provided by Zacks Investment Research. StockScouter data provided by Verus Analytics. IPO data provided by Hoover's Inc. Index membership data provided by Morningstar Inc.
ABOUT
Top Stocks provides analysis about the most noteworthy stocks in the market each day, combining some of the best content from around the MSN Money site and the rest of the Web.
Contributors include professional investors and journalists affiliated with MSN Money.
Follow us on Twitter @topstocksmsn.