Move upstream for growth and income
Gas- and oil-producing MLPs haven't shared in the huge run of their midstream cousins, and some look like good values even today.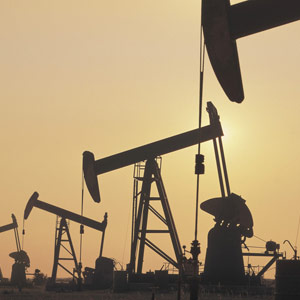 Elliott Gue, editor and publisher of The Capitalist Times, shares his analysis of the oil and gas market with MoneyShow.com's Nancy Zambell, and suggests his preferred strategy for those investors looking for growth and income.
Elliot, what areas in energy are you looking at these days?
We cover the gamut in Energy & Income Advisor ... like MLPs. Master Limited Partnerships have been an area of a lot of interest, a high-income sector. We cover of course traditional energy producers, the Exxon Mobils (XOM) and Chevrons (CVX) of the world. Roger Conrad, who recently joined the fund, actually brings to the table detailed coverage of the Canadian energy space as well.
Some areas that I'm looking at right now ... of course, MLPs remain a very hot area. Some of them have run up a lot, but I think there are still a lot of values there, particularly in the upstream MLP area. These are Master Limited Partnerships that actually produce oil and natural gas. They haven't shared in all that upside and I think there is a lot of opportunity.
One name that's been hit recently a lot is Linn Energy (LINE). It's one I've been recommending for a long time. There is an article in Barron's which hit the stock, questioning some of their accounting. I really don't think there's an issue there. Most of those upstream MLPs account for hedges the same way, so I think it's a really good opportunity to get in ahead of a major acquisition they have.
Is there a lot of M&A activity in the upstream area?
There is, absolutely. We're seeing it. Interestingly, a lot of it is on the gas side, and has been on the natural gas side because you can buy properties, natural gas properties, at dirt-cheap prices.
We've seen, for example, British Petroleum (BP) sold off a lot of their older gas properties in the United States last year. Linn Energy was a major acquirer of those. Another upstream MLP that's been very active in the acquisition space is Vanguard Natural Resources (VNR).
You think why would you buy gas properties when gas is trading at such depressed prices? The reality is if you can get that property cheaply enough, and then hedge your production for five years into the future, you can actually lock in a nice profit margin, which they are able to of course pass through at a higher distribution. Linn currently yields around 9%, and Vanguard around the same.
In today's markets, those are high yields -- what's the downside of that? What could damage that yield, when maybe you wouldn't be so high?
I think the biggest risk that people see is commodity prices with Linn and Vanguard, because they do a lot of hedging. They're not as exposed to commodity prices as a lot of the traditional energy companies out there.
They still do have some exposure, especially long in the future, so that's one issue. The other issue of course is production growth. The concerns that some of these companies may have are trouble growing their oil and gas production to take advantage of higher prices.
Again, I think one of the keys there is acquisitions that we've been talking about. Linn is making a major acquisition, for example, of Berry Petroleum (BRY), which is a company that traditionally is focused in California.
Very interesting oil market in California. Unlike the rest of the country, they don't really have pipelines through there, so oil prices in California are much higher than almost any other state in the United States. While all the other parts of the country have been seeing lower imports from places like Saudi Arabia, California's imports from Saudi Arabia have actually been rising in recent years.
California crude competes with that really high price foreign crude, so this is a big opportunity ... Linn buying them, being able to sell crude, produce in-state at very high prices.
More from MoneyShow.com
DATA PROVIDERS
Copyright © 2014 Microsoft. All rights reserved.
Fundamental company data and historical chart data provided by Morningstar Inc. Real-time index quotes and delayed quotes supplied by Morningstar Inc. Quotes delayed by up to 15 minutes, except where indicated otherwise. Fund summary, fund performance and dividend data provided by Morningstar Inc. Analyst recommendations provided by Zacks Investment Research. StockScouter data provided by Verus Analytics. IPO data provided by Hoover's Inc. Index membership data provided by Morningstar Inc.
ABOUT
Top Stocks provides analysis about the most noteworthy stocks in the market each day, combining some of the best content from around the MSN Money site and the rest of the Web.
Contributors include professional investors and journalists affiliated with MSN Money.
Follow us on Twitter @topstocksmsn.