13 biotech stock predictions for 2013
TheStreet's Adam Feuerstein gazes into his crystal ball to offer his biotechnology forecast for the new year.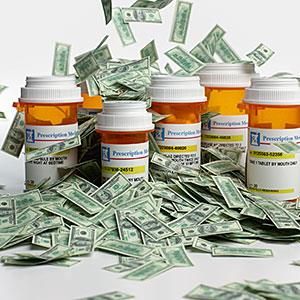 By Adam Feuerstein

The biotechnology sector attracted plenty of interest in 2012 but investors may not fare so well in 2013. The Nasdaq Biotechnology Index will likely end 2013 flat or down single digits, amid disappointments with weight-loss and Hepatitis C drugs and other setbacks. However, investors can also expect a number of strong drug launches and perhaps some sizeable M&A deals.

Here are 13 predictions for the year ahead:

1. The U.S. commercial launch of Arena Pharmaceuticals (ARNA) and Eisai's weight-loss pill Belviq will be a major disappointment. Belviq will also fail to receive European approval.

2. Sarepta Therapeutics (SRPT) will have another big year, with an accelerated approval filing mid-year for the Duchenne muscular dystrophy drug eteplirsen in the U.S. and a significant and lucrative ex-U.S. partnership for the company's exon-skipping drug technology platform.

3. Orphan drug pricing comes under scrutiny and increasing criticism.

4. The Nasdaq Biotechnology Index will close 2013 flat or down single digits.

5. Amarin (AMRN) delays the commercial launch of its triglyceride-lowerin​g fish-oil pill Vascepa to the second quarter due to manufacturing and supply issues. Vascepa sales fail to meet lowered expectations.

6. Gilead Sciences (GILD) hits a snag that delays the filing, approval or launch of its all-oral Hepatitis C drug regimen. Investors also wake up to the realization that the commercial market for Hep C drugs is far smaller than expected. Gilead shares close in the red for the year. This is my Black Swan prediction for 2013.

7. FDA takes steps to liberalize overly restrictive conflict-of-interest​ rules that are preventing "A list" medical and scientific experts from participating in advisory committee meetings.

8. U.S. courts decide that off-label drug marketing is a form of constitutionally protected free speech and therefore legal.

9. "Expert networks" Gerson Lehrman Group and Guidepoint Global see a significant drop off in investor and doctor participation. Revenues plummet and the two companies either merge or one goes out of business.

10. By the end of the year, one or more of these companies will be gobbled up an M&A deal: BioMarin Pharmaceuticals (BMRN), Onyx Pharmaceuticals (ONXX), Medivation (MDVN), Achillion Pharmaceuticals (ACHN) and Incyte (INCY).

11. Cell Therapeutics (CTIC) raises money at least twice. (I needed at least one prediction guaranteed to come true.)

12. Celgene (CELG) will be the best-performing large-cap biotech in 2013.

13. Strong 2013 drug launches: NPS Pharma (NPSP) (Gattex), Medivation (MDVN) (Xtandi), Aegerion Pharma (AEGR) (Juxtapid), Roche (RHHBY) (T-DM1), Biogen Idec (BIIB) (BG-12), Onyx Pharma (Kyprolis).

Weak 2013 drug launches: Arena Pharma (Belviq), Amarin (Vascepa), Ariad Pharma (ARIA) (Iclusig), Alexza Pharma (ALXA) (Adasuve), Navidea Biopharma (NAVB) (Lymphoseek), AVEO Pharma (AVEO) (tivozanib.)

Here's a look back at how well my 2012 predictions fared:

1. The Amgen (AMGN) strategy of returning cash to shareholders in form of share buybacks, Dutch tender offers and dividends is abandoned in favor of ramped up acquisitions i.e. Gilead Sciences buying Pharmasset. Large-cap biotech firms start acting like Big Pharma -- choosing to buy growth instead of seeking it from internal drug development.

Correct: Amgen remains the only biotech firm to offer a dividend. Amgen bought Micromet, Kai Pharma, and DeCode Genetics; Gilead Sciences bought YM BioSciences (YMI); Biogen Idec acquired Stromedix; and Celgene acquired Avila Therapeutics.

2. After much wrangling, lawmakers pass important PDUFA V legislation but it's amended to prohibit FDA from issuing drug approval decisions on Friday evenings.

Correct. PDUFA V was passed and signed into law, although FDA still hasn't figured out how to avoid Friday drug-approval decisions.

3. Cancer immunothera-flop: Phase III cancer "vaccine" studies being run by Merck KGaA and Oncothyreon (ONTY) (Stimuvax in non-small cell lung cancer) and Vical (VICL) (Allovectin in melanoma) both fail. The only positive clinical news in cancer immunotherapy in 2012 will come from GlaxoSmithKline (GSK) with its Mage-A3 therapy, in phase III for melanoma.

Partly correct. Stimuvax failed. Results from the respective Vical and Glaxo studies were pushed into 2013. I still believe the Vical drug fails while Glaxo will be positive.

4. By the end of the year, one or more of these companies will be gobbled up in an M&A deal: Seattle Genetics (SGEN), Celgene, Biomarin Pharmaceuticals, Amag Pharma (AMAG), Onyx Pharma, Momenta Pharma (MNTA).

Incorrect. A big zero. None of my takeout picks were taken out. There's always this year.

5. Cell Therapeutics exits 2012 the same way it started -- with pixantrone still not approved anywhere. The only changes at the company will be to its share count and executive compensation -- both higher; and stock price -- lower.

Mostly correct. European regulators approved pixantrone, now known as Pixuvri, in May although Cell Therapeutics has yet to launch the non-Hodgkin's lymphoma drug. Cell Therapeutics' share count ended the year higher, its stock price much lower.

6. Roche doesn't buy Aeterna Zentaris (AEZS) despite a half-dozen additional Seeking Alpha articles penned by "Jeremy Richards" claiming otherwise.

Correct. Aeterna Zentaris is still single and "Jeremy Richards" disappeared.

7. Leucovorin shortages end, so too does Spectrum Pharma's (SPPI) fairytale ride.

Correct. Leucovorin shortages have eased although not ended entirely but Spectrum shares ended the year down 24%.

8. Vertex Pharma's (VRTX) cystic fibrosis drug Kalydeco will be approved. More importantly, studies testing Kalydeco combined with other Vertex's cystic fibrosis drugs will show strong benefit in a larger swath of patients. Vertex becomes a cystic fibrosis company. Hepatitis C? What's that?

Correct. Kalydeco was approved in January -- in my opinion, the most important drug approval in 2012. The Kalydeco-VX-809 combination study was successful, even though the Street is still debating the magnitude of the regimen's benefit to cystic fibrosis patients.

9. FDA rejects obesity drugs from Arena Pharmaceuticals and Vivus (VVUS) for a second time.

Incorrect. My lamest prediction of 2012. I'll did better when I later warned of a disappointing launch for Vivus' Qsymia and I'll be right when Arena's Belviq launch flops in 2013.

10. Celgene will be the best-performing large-cap (market cap greater than $10 billion) biotech stock in 2012.

Incorrect: Celgene finished 2012 up a respectable 16%. Unfortunately, Gilead, Biogen and Amgen all posted stronger returns.


More from TheStreet.com


And you will be wrong about Celgene this year in 2013.  They have nothing really hot in terms of new drugs despite the hype around the company. 1) Abraxane is losing money- PANC is the only savior for this drug.  The mBC indication has always been a difficult sell to physicians with generic options, and the NSCLC approval has been dismal given the non-inferiority trial the approval has been based on 2) Revlimid- Maintenance therapy duration has been declining & new competition is quickly gaining ground. Onyx is going to give them a run for their money given the better safety profile of their drug.  Revlimid will lose market share in later lines of therapy 3) Istodax- what's that? A drug with less than $100m in annual sales in Seattle Genetics' Adcetris a much better drug 4) Oh and apremilast- the drug that is supposed to transform Celgene? Good luck trying to get derms to use it. This was a great stock a few years ago not anymore, unless you plan on making gains based on their stock buyback. Adam double check this predication

Adam takes credit for getting #7 right, but the easing of leucovorin had little effect on Spectrum's sales of Fusilev. They continue to make piles of money from the drug. However, Adam's very misleading and slanted articles on the company do continue to give succor to the shorts, and shares have been unfairly hurt as a result. Good work, Adam. 
Are you sure you want to delete this comment?
DATA PROVIDERS
Copyright © 2014 Microsoft. All rights reserved.
Fundamental company data and historical chart data provided by Morningstar Inc. Real-time index quotes and delayed quotes supplied by Morningstar Inc. Quotes delayed by up to 15 minutes, except where indicated otherwise. Fund summary, fund performance and dividend data provided by Morningstar Inc. Analyst recommendations provided by Zacks Investment Research. StockScouter data provided by Verus Analytics. IPO data provided by Hoover's Inc. Index membership data provided by Morningstar Inc.
ABOUT
Top Stocks provides analysis about the most noteworthy stocks in the market each day, combining some of the best content from around the MSN Money site and the rest of the Web.
Contributors include professional investors and journalists affiliated with MSN Money.
Follow us on Twitter @topstocksmsn.