Stocks are immune to Washington
Management and model matter more to individual companies and their share prices.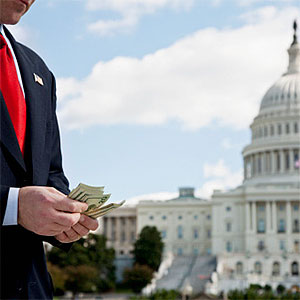 The phrase "under Obama" -- as in "most oil stocks fared badly under Obama" or "you had to buy the drug stocks under Obama" -- simply doesn't hold up as a thesis. Sure, some stocks have done better with Obama than without him. Others will fare better if Republican Mitt Romney wins.
But for the most part, when I look at individual stocks, which is more my thing than the top down, I see stocks doing better where management excelled and stocks doing worse where management failed to execute.
There are many, many stocks that are amazingly unchanged over the past five years, which encompasses Obama but also gets the tag end of the Bush era. I think that's an important prism, because if Obama were a trend-reversal president, there should be a bunch of stocks that should have done U-turns and another bunch of stocks, fewer, that should have blossomed, if you believe that the stock market hinges on Washington, something that, again, I do not believe, simply because the charts don't show it.
Let me show you what I mean.
Two stocks, two very similar industries: Hewlett-Packard (HPQ) and IBM (IBM), both companies trying, in 2007, to de-emphasize hardware and move more aggressively toward big data management, software and consulting.
Five years ago IBM was at $111. Now it is at $193. Five years ago Hewlett-Packard was at $49. Now it is at $14. The political determinists out there would say that business will do better under Romney. I would say business did better under Palmisano than the various CEOs at Hewlett-Packard, Mark Hurd, Leo Apotheker and Meg Whitman.
Don't like that tech comparison? How about Apple (AAPL) versus Intel (INTC) and Microsoft (MSFT), which really are the two axes of tech. Can Microsoft and Intel blame Obama for their lethargy, with Microsoft going to $29 from $33 and Intel falling to $22 from $25? (Microsoft owns and publishes Top Stocks, an MSN Money site.)

Should Obama claim Apple's $185 to $576 run? By the same token, the Romney surge began when Apple was in the $700s? Is Romney gunning for Apple? Seems pretty stupid, if you ask me.
Somehow maybe someone can conclude that Obama's been terrible for Yahoo (YHOO), considering its $27-to-$17 drop and he hasn't even delivered a glancing blow against Google (GOOG), which is up fractionally during the period.
How about retail? Obama has been terrible for consumers when you consider JC Penney (JCP), RadioShack (RSH), Sears (S) and Best Buy (BBY), which have plunged. But it has been the age of Wal-Mart (WMT), Home Depot (HD) and Costco (COST) during that period, with gains. Make sense to you? How about Wal-Mart, Home Depot and Costco are just better run, which is especially amazing when you consider that brick-and-mortar-kil​ler Amazon went to $232 from $99.

We associate Obama with ruthlessness toward banks. But Wells Fargo (WFC), JPMorgan (JPM) and US Bancorp (USB) are pretty much unchanged and the credit card bank Capitol One (COF), thought to be the bane of the credit-card-bashing Obama is up 10%. Bank of America (BAC), meanwhile, has collapsed from $47 to $9. Goldman (GS) and Morgan Stanley (MS) have descended. But how about Mastercard (MA), which has jumped to $460 from $184. Tough to draw a conclusion other than that Goldman and Morgan Stanley have the wrong models for the moment and the big domestic banks have the right ones, except the poorly run, poorly executing Bank of America. But will Goldman and Morgan Stanley do better under Romney? Is Dodd-Frank what ails them? Or is it that the profit margins have vanished from banks dependent upon trading and M&A? Maybe they come back? I can't pin the tail on Obama. Too much disparity.
Obamacare was supposed to take the profit margin out of drug stocks. And sure, Merck (MRK) and Pfizer (PFE) are unchanged. But how do you explain the surge in Allergan (AGN) and Gilead (GILD)? I think it is research success, better drugs, better management. Pfizer and Merck are salesforces. Allergan and Gilead are drug developers.
Consumer packaged goods? Total execution. That's why Colgate (CP), which has moved aggressively into emerging markets, has ramped to $104 from $77 and Procter & Gamble (PG) has barely moved.
You would think that the carbon-bashing president would crush the oil and gas industry. But it is the oil managements themselves that seem to control the situation. That's how Chesapeake (CPK) could go to $18 from $37, while Continental Resources (CLR) vaulted to $72 from $23. One went nat gas, the other oil.
EOG (EOG) switched from nat gas to oil very effectively, and it moved to $118 from $89, although most of that is recent. Exxon (XOM), which has found little new oil and gas and overpaid for XTO, the natural gas company, has gone unchanged, while a more consistent grower, Chevron (CVX), has moved to $108 from $87.
Then there are the pure commodity plays, like Freeport (FCX) and Alcoa (AA). I would contend they have more to do with China and Europe than the United States. That's how Alcoa could go from $26 to $8 and Freeport from $47 to $39.
Caterpillar (CAT) has rallied $15 from $70 to $85. Joy Global (JOY) is virtually unchanged, no easy conclusions.
Chemicals? Dupont is unchanged. PPG has gone from $70 to $$119. Dow is down from from $40 to $29. Dupont and Dow stayed commodity, but PPG went specialty.
Finally there are cable, telco and entertainment. Call Verizon (VZ) and AT&T (T) 10% gainers. But Comcast (CMCSA) has gone from $20 to $372, and Disney (DIS) has vaulted $33 to $49. I am saying management and model are far more at work there than the president's plans.
Now, here's the punchline. During this whole period, what has the S&P 500 done? It's gone to 1,367 from 1,465. You can argue it's been a slightly bad run for Obama. And that's what I think people will say, as this five-year period is a much better stretch to analyze than from the time Obama took office, because we were deep into the Great Recession by then.
My conclusion? Politics is incredibly overweighted as a prism. What matter more are management and model. If you had the right ones under Obama, you thrived. The wrong ones? You got crushed.
Maybe that's why, while I think Obama could win big, I really don't care. It's not the averages that matter. It's stocks, and stocks are immune to Washington. But not immune to who runs the company and how they are faring within the sector as much as we would like, on the eve of the election, to believe otherwise.

Jim Cramer is a co-founder of TheStreet and contributes daily market commentary to the financial news network's sites. Follow his trades for Action Alerts PLUS, which Cramer co-manages as a charitable trust and is long AAAPL and CAT.
More from TheStreet.com
DATA PROVIDERS
Copyright © 2014 Microsoft. All rights reserved.
Fundamental company data and historical chart data provided by Morningstar Inc. Real-time index quotes and delayed quotes supplied by Morningstar Inc. Quotes delayed by up to 15 minutes, except where indicated otherwise. Fund summary, fund performance and dividend data provided by Morningstar Inc. Analyst recommendations provided by Zacks Investment Research. StockScouter data provided by Verus Analytics. IPO data provided by Hoover's Inc. Index membership data provided by Morningstar Inc.
ABOUT
Top Stocks provides analysis about the most noteworthy stocks in the market each day, combining some of the best content from around the MSN Money site and the rest of the Web.
Contributors include professional investors and journalists affiliated with MSN Money.
Follow us on Twitter @topstocksmsn.