8 high-yield stocks from best-performing sector
These defensive plays yield up to 8%. And best of all, it's not too late to buy.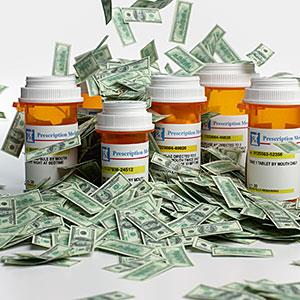 By Elliott Gue
Major global
stock markets have confounded the skeptics and are off to a strong start in 2013, shrugging off such headline risks as U.S. tax hikes, government spending cuts and a dead-locked general election in Italy, the eurozone's third-largest economy.
Quick question: What's the
strongest-performing​
sector so far this year?
If you're like many investors, then you might have answered technology or financials; after all, these are both groups that tend to perform well amid a strong broader market backdrop. And you'd be partly right -- in the United States and Europe, financials have generally outperformed the broader market.
But the sector that's topping the rest so far this year is one that most investors expect to see outperform in the midst of a weak stock market - health care.
In the United States, the S&P 500 Healthcare Index is up 12% so far in 2013, more than any other sector and significantly better than the roughly 9% jump so far this year in the S&P 500. Within the Bloomberg European 500, the pharmaceuticals index is up 7% compared with a 6% gain in the index as a whole.
Most impressive of all is Japan -- the TOPIX Pharmaceuticals Index is up 15% this year in U.S. dollar terms, double the return of the benchmark TOPIX index on the same basis.
There are several possible explanations for the strength in a classically defensive group in the midst of a strong market rally. One is the global pharmaceutical industry has faced a wave of high-profile patent expirations during the past few years. As these drugs have lost patent protection and become subject to generic competition, the industry lost significant revenue.
But 2012 was the worst year of the so-called "patent cliff." And with fewer expirations on the horizon and more drugs in late-stage trials, the outlook for pharmaceutical stocks has brightened.
Another factor helping the group is investors' cautiously bullish stance. While stock markets have been performing well, health care isn't the only defensive group that has outperformed so far this year. In the United States, for example, the S&P 500 Consumer Staples Index -- of food, beverage and household product stocks -- is up 11%, besting the overall S&P 500 by a wide margin.
This suggests investors want to participate in the global stock market rally, but aren't quite ready to buy into the most cyclical groups.
If that describes you, then you're in luck. I've found eight global pharmaceutical stocks that not only offer international diversification in a defensive industry, but they also carry yields of up to 8%. With yields on most traditional income investments -- including high-quality bonds and bank savings accounts -- near multi-decade lows, it's no wonder investors are looking for investments offering significant and sustainable dividend yields.
With these points in mind, I scanned my database of stocks looking for non-U.S. health care names with yields more than 3% trading as American depository receipts (ADRs) on U.S. exchanges. To screen out serial underperformers, I excluded any company that hasn't produced a positive total return in 2013.
Risks to Consider: Any sort of hiccups in the product development pipeline could hurt share prices of these companies, but as I stated earlier, the bulk of the "patent cliff" is in the past now, and these companies have had years to plan ahead. Also, a "risk-on" environment for stocks could cause investors to rotate out of these defensive stocks and into riskier investments.

Action to Take: French-based pharmaceutical company Sanofi is a member of one of my High-Yield International portfolios. But the rest of the stocks on this list should grab your attention, too. All of them offer above-average yields and could be just the right diversification tool your portfolio need.
Elliott Gue does not personally hold positions in any securities mentioned in this article. 
More from StreetAuthority

l....meanwhile in other news that idiot tiny toon mayor of ours here in New York said this, "sometimes there are times we must infringe on your freedom" any of you now doubt that this insanity of liberalism is destroying this nation??? that little insect self-loathing jew is going to "infringe" on your freedoms whenever it suits him, and idiot scumbags democraps like him, and NO BLOOMBERG ISN'T a Republican, he's a leftist loony whackjob Marxist that ran on the Republican ticket, meanwhile obama is no different than idiot bloomberg they are all one and the same, trying to control everything we do, what's next people?? the car you buy will now monitor you via video that you CAN'T disable?? for you protection, to keep you
saaaaaaaaaaaaaaaaafe​
, it's for your own
gooooooooooooooooooo​oood
, get the picture yet guilty whites?? this is what you voted for, you pussy-azzed spineless vermin, beggars to your own demise, gee wonder what you guys are going to do when it comes time to spend 5grand on your own healthcare, wonder who you're gonna blame!!

People getting rich off of sick people?  So doctors are supposed to work for no charge?  And how do you define rich?  Pharma's profit margins are less than many many other inductries!  And if Pharma is making such obsense profits than obviously that would be reflected in the stock prices and everyone could get rich buying the stocks.  The problem is that it an't so.  Get the facts, but alas, leftist are to lazy to get facts or if the facts are not what they want them to be they just deny them or ignore them. 
Not to mention, does anyone expect a company to spend billions of dollars to cure cancer and loss money as a result?   I know I am motivated to get into action when I know that by so doing I will end up poorer as a result.  Don't everyone work that way?  Oh yeah, the next time you are in the park and the street vendor walks up to you to sell you a hotdog, tell him you want him to cure cancer instead of selling hotdogs, I am sure he will get right on it.
Are you sure you want to delete this comment?
DATA PROVIDERS
Copyright © 2014 Microsoft. All rights reserved.
Fundamental company data and historical chart data provided by Morningstar Inc. Real-time index quotes and delayed quotes supplied by Morningstar Inc. Quotes delayed by up to 15 minutes, except where indicated otherwise. Fund summary, fund performance and dividend data provided by Morningstar Inc. Analyst recommendations provided by Zacks Investment Research. StockScouter data provided by Verus Analytics. IPO data provided by Hoover's Inc. Index membership data provided by Morningstar Inc.
ABOUT
Top Stocks provides analysis about the most noteworthy stocks in the market each day, combining some of the best content from around the MSN Money site and the rest of the Web.
Contributors include professional investors and journalists affiliated with MSN Money.
Follow us on Twitter @topstocksmsn.