This 'left for dead' stock has soared 400%
Once a casualty of the mortgage meltdown, Fannie Mae is now solidly profitable. But its future is in the hands of Congress.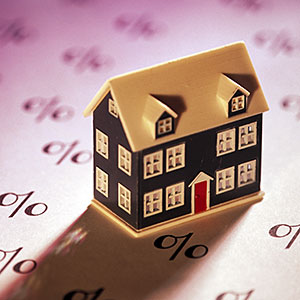 By David Goodboy

I sheepishly raised my hand to ask the real estate guru a simple question during a "no money down"-type investment seminar in Florida back in the 1990s.
"What happens when real estate prices stop appreciating and banks refuse to lend to support your investments?"
The guru literally jumped backward, visibly disturbed someone would even think in such a way. "Impossible!" he exclaimed. "That will never happen!"
Well, the guru couldn't have been more wrong. The overheated real estate market collapsed in 2008, bringing down the house-of-cards mortgage market along with it. The largest casualty was the quasi-governmental mortgage giant
Fannie Mae
(
FNMA
).
The U.S. government had to take the once-thriving entity into conservatorship for its very survival. This allowed Fannie Mae to use Treasury funds to support its operations. This maneuver resulted in a once highly-regarded stock plunging into penny-stock status.
But things are changing and changing fast, which may mean opportunity for investors with this left-for-dead stock.
The rebound in the real estate market has allowed Fannie Mae to post an astounding $58 billion in profits during its first quarter of 2013. This rebound resulted in shares soaring more than 400% in the past three months.
Investors should beware, however, as things are not as they seem on the surface. Fannie Mae is required to pay all its profits to the Treasury Department in the form of dividends; shareholders get nothing but the trading value of the stock. The good news is that Fannie Mae has paid back $95 billion of the $116 billion it borrowed.
Fannie Mae looked like a great speculative investment, attracting hedge funds such as Fairholme Capital Management, which plunged in with a bullish $500 million wager. However, as seen May 29, Fannie Mae still faces stiff political headwinds against its survival.
That day, shares plunged nearly 25% on word of a bipartisan committee seeking to dismantle and replace Fannie Mae and its sibling, Freddie Mac, with a single entity to guarantee mortgages. If enacted, the Corker-Warner bill would wipe out Fannie Mae's shareholders. Talk about risk!
It's critical to remember that it could take years for Congress to decide how to replace Fannie Mae. In the meantime, the agency could be a cash cow for the government, as well as shareholders.
Can Fannie Mae Survive?
While I have a hard time imagining the government giving up a cash cow like Fannie Mae for another unproven entity, stranger things have happened. Just the fear of a possible
government-sponsored​
destruction of the mortgage guarantor resulted in shares plunging.
Remember, perception rather than reality drives short-term stock prices. It's critical to keep in mind that the Obama administration has said repeatedly that it wants Fannie Mae to be wound down. While short-term profits are possible, just what needs to happen to ensure the long-term viability of Fannie Mae?
1. Obama Leaves Office
Fannie Mae bulls need to hope that the agency survives until early 2017 when Obama leaves office, replaced by a pro-Fannie Mae administration.       
2. Congress Takes Action
We could see a congressional bill to preserve Fannie Mae, once Congress starts to overhaul the nation's $10 trillion mortgage market. As I see it, preserving Fannie Mae is the path of least resistance. Therefore, this actually could occur in the next few years.       
3. Shareholders File A Lawsuit

Shareholders could sue to challenge the conservatorship agreements that allow the Treasury Department to seize any profits and have the dividends redistributed to the shareholders. Once the Treasury is made whole by Fannie Mae, Treasury officials may have a difficult time supporting the need to continue to be paid.
Risks to Consider:
The risks are clearly political for Fannie Mae investors. While things may look dire in that area, anything can happen in Washington. Keeping Fannie Mae as a viable entity appears to be the path of least resistance for the government. Remember, only invest in this much risk with money you can afford to lose. While the upside is huge, there is a strong potential you could lose your entire investment.
Action to Take:
I am watching Fannie Mae closely. I like it as a possible buy should the price break out above $3 or break down to below 75 cents. Once again, this is a very risky trade and only suitable for nimble investors who are willing to take a risk. With that said, I think there is huge upside potential here, at least for the short term.
David Goodboy does not personally hold positions in any securities mentioned in this article.

More from StreetAuthority
DATA PROVIDERS
Copyright © 2014 Microsoft. All rights reserved.
Fundamental company data and historical chart data provided by Morningstar Inc. Real-time index quotes and delayed quotes supplied by Morningstar Inc. Quotes delayed by up to 15 minutes, except where indicated otherwise. Fund summary, fund performance and dividend data provided by Morningstar Inc. Analyst recommendations provided by Zacks Investment Research. StockScouter data provided by Verus Analytics. IPO data provided by Hoover's Inc. Index membership data provided by Morningstar Inc.
ABOUT
Top Stocks provides analysis about the most noteworthy stocks in the market each day, combining some of the best content from around the MSN Money site and the rest of the Web.
Contributors include professional investors and journalists affiliated with MSN Money.
Follow us on Twitter @topstocksmsn.