Where's the oil-price panic?
Fears that soaring crude will take out housing, banks, autos and commercial construction simply haven't materialized yet.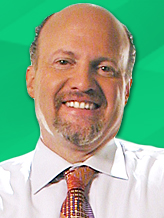 Where is the oil crash? Why don't the charts show us something, some sign that things are about to go bad? They haven't suddenly lost their predictive value, have they?
Think of it like this: We wring our hands at the sight of $4 at the pump. We know it is a terrible tax on the American consumer. We know it helped precipitate the economy's collapse in 2008. Of that there can be no doubt. In fact, let's just stipulate it.
So why are the charts so robust now? How can it be that the oil and oil-related charts are all busting out but none of the consumer-related stocks are really showing signs of buckling? In fact, I will take it a step further and point out that the recession retailer Wal-Mart (WMT) has the worst chart in the book -- other than the despicable Cisco (CSCO) -- despite its big dividend boost.
The restaurants? The weakest group in 2008 other than the casinos? They are all holding up pretty well to excellently. Stocks like Darden (DRI) and Yum (YUM) but also Cheesecake Factory (CAKE) and Brinker (EAT), all trashed last go-round, look totally buyable.
Post continues after video:
And, yes, the casinos are pretty terrific, with the Vegas parts of the business seemingly the stars this time around. MGM (MGM), which had been totally decked, looks terrific now after a small pullback. Wynn (WYNN), more heavily levered to Macau than Vegas but still benefiting from a revival in Nevada is totally buyable.
The apparel companies, totally discretionary and hit by the higher costs of cotton and Chinese labor, all continue to hold their own or go higher.
Lots of actual recession stocks are doing well, too, with Abbott (ABT), Pfizer (PFE), Gilead (GILD) and St. Jude (STJ) breaking out -- all potential red flags for a slower economy, as are Hershey (HSY) and McCormick (MKC).
But there's no zero-sum game going on yet, despite the endless march of companies like Cameron (CAM), Tidewater (TDW), Noble (NE), Nabors (NBR), Rowan (RDC) and Baker Hughes (BHI).
These are signs of a non-bifurcated bull market and one that might not be as catastrophic as we thought with oil up at these heights.
A couple of thoughts about why. First, the market may just be plain wrong. It is reflecting only current pleasure and not future pain. I always have a hard time with this analysis because it is so dangerous. The market has been a pretty smart discounting mechanism over the years. To pronounce it just plain wrong this time would be betting against the odds.
A second one is that the furor in the Middle East isn't going to lead to any significant reductions in oil that can't be offset. We can take heart in the notion that the Saudis have doubled production since the last oil shock. But far more important is the possibility that the military helped educate the Obama administration that without our support of the current monarchy in Bahrain, the Iranians could take over, something far more worrisome than the prospects of the elusive Muslim Brotherhood running things.
If we are drawing the line at Bahrain, then the non-recession stocks could be saying that oil is about to come down -- not hard but down in a gentle way that could be good for all parts of the market.
A denouement to the Middle East tension that has Libya playing out as a lost country mired in Civil War but the Bahrain/Qatar/UAE/Sa​udis in a position to give more of their wealth to the underclass -- outrageous that there is such a have/have-not culture despite the good luck of being on top of so much oil -- may explain all of this strength in the face of higher pump prices.
Whatever it is, the fear of oil decking everything from housing and banks to autos and commercial construction simply hasn't been spotted in the charts yet.
So maybe it simply isn't going to happen.
At the time of publication, Cramer had no positions in the stocks mentioned.
Jim Cramer is co-founder and chairman of TheStreet. He contributes daily market commentary for TheStreet's sites and serves as an adviser to the company's CEO.
Follow Cramer's trades for his charitable trust.
Related Articles

Cramer,
This is the last run up in the stock market before the big crash later in the year. That is why nothing makes sense. 
Bernanke's policy of printing money to pay for the US deficit is about ready to hit reality square in the face. Inflation has been low because the Fed has kept interest rates at zero. They merely lie to people about fighting high inflation with high interest rates as that is how they get high inflation. Every business has to borrow money to make it thru the year. If interest rates are increasing they do not borrow less they have to borrow more and raise their prices to cover the higher interest rates. The thought that high interest rates will keep businesses from borrowing is silly and just plain wrong. They would be dead if they did not borrow.
We are about ready to reach the point where even Bernanke is afraid to print more fake money to pay for US debt. Get ready for some very high interest rates from the Federal Reserve. 
P.S. the Federal Reserve tried to crash the world economy to trash China's economy and it did not work so we are in a very bad position. They merely trashed ours and China grew another 10 percent. China will not be like Japan and fall for monetary policy that will doom them.
Are you sure you want to delete this comment?
DATA PROVIDERS
Copyright © 2014 Microsoft. All rights reserved.
Fundamental company data and historical chart data provided by Morningstar Inc. Real-time index quotes and delayed quotes supplied by Morningstar Inc. Quotes delayed by up to 15 minutes, except where indicated otherwise. Fund summary, fund performance and dividend data provided by Morningstar Inc. Analyst recommendations provided by Zacks Investment Research. StockScouter data provided by Verus Analytics. IPO data provided by Hoover's Inc. Index membership data provided by Morningstar Inc.
ABOUT
Top Stocks provides analysis about the most noteworthy stocks in the market each day, combining some of the best content from around the MSN Money site and the rest of the Web.
Contributors include professional investors and journalists affiliated with MSN Money.
Follow us on Twitter @topstocksmsn.