4 bargain chemical stocks
The cyclical industry has several big macro factors working for it.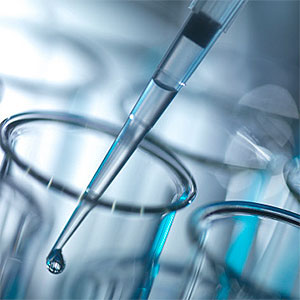 We all know who makes the products that play huge roles in Americans' daily lives -- the Apples, Coca-Colas, Exxon Mobils and Hondas of the world. But do you know who makes the products used to make those companies' well-known products?
In many cases, the answer to that question is chemical companies. From plastics to fuel additives to food flavorings, chemical companies have a hand in many, if not most, of the products that you can find throughout your home or office every day. And right now, chemical manufacturers have a couple major factors working in their favor.
First, the rise of fracking in the U.S. has made natural gas more abundant and cheaper. Natural gas is one of the key ingredients in a myriad of products made by chemical companies, and it's also a major source of power they use in creating their products. Cheap natural gas therefore can mean wide profit margins for many of these companies.
In addition, as the nascent U.S. housing recovery continues, demand for many construction products that are created with the help of chemicals -- paint, glass, and polyurethane, to name just a few -- should continue to rise.
Of course, there are concerns to consider as well. Chemical stocks tend to be quite cyclical, so the slowing growth in China and potential problems with the U.S. fiscal cliff are risk factors. But some of those fears already appear baked into valuations, with the chemical manufacturing industry sporting an overall price-to-earnings ratio of just 13.5. And in terms of individual chemical plays, my Guru Strategies (computer models that are each based on the approach of a different investing great) are finding several that look very intriguing right now.
Here are a few that get particularly high marks from these strategies. Keep in mind that these types of stocks should be considered within a broader, well-diversified portfolio.
Stepan Company (SCL)
Based in Illinois, Stepan makes a variety of chemicals, ranging from surfactants used in cleaning products, to polymers used in the construction and auto industries, to specialty products such as natural flavorings. The company has a market cap of about $1 billion, and gets strong interest from two of my strategies. My James O'Shaughnessy-based approach likes that it has upped earnings per share in each year of the past half-decade, and that it has a key tandem of qualities: a high relative strength (78) and a low price-to-sales ratio (0.56). These indicate that the stock is getting some love from investors, but hasn't yet gotten too pricey.
My Peter Lynch-based model likes Stepan's impressive 41.6% long-term earnings per share growth rate. (I use an average of the three-, four-, and five-year earnings per share growth rates to determine a long-term rate.) Lynch famously used the price-to-earnings-to​-growth ratio to find bargain-priced growth stocks, and when we divide Stepan's 14.4 price-to-earnings ratio by that long-term growth rate, we get a PEG of 0.35. That falls into this model's best-case category (below 0.5).
Balchem Corporation (BCPC)
Based in New York State, Balchem makes specialty performance ingredients and products for the food, nutritional, pharmaceutical and medical sterilization industries, with end-users including both humans and animals. It has a market cap just under $1 billion, and it gets strong interest from my Warren Buffett-inspired model. A few reasons: It has increased earnings in nine of past 10 years (with the lone dip coming nine years ago); it has no long-term debt; and it has averaged a 10-year return on equity of almost 17%.
Sasol Limited (SSL)
Sasol, based in South Africa, makes a wide range of chemicals, as well as liquid fuels and electricity. It operates in more than three dozen countries around the globe.
Sasol ($28 billion market cap) gets strong interest from my Lynch-based model. The strategy likes Sasol's 4.8% dividend yield and yield-adjusted PEG of 0.68. (For large, slow or moderate growth companies, Lynch added dividend yield to the "G" portion of the PEG.)
NewMarket Corporation (NEU)

Based in Virginia, NewMarket ($3.4 billion market cap) began as a paper company 145 years ago. Today, it develops chemical additives that make fuels burn cleaner, engines run smoother, and machines last longer.
NewMarket has been growing earnings per share at a 39.7% rate over the long-term, a big reason why my Lynch-based model likes the stock. In addition, it trades for a reasonable 15.5 times earnings, which makes for an excellent 0.39 PEG ratio.
I'm long SSL, SCL, and NEU.
John Reese is the founder and CEO of Validea Capital Management and Validea.com and the author of The Guru Investor: How to Beat the Market Using History's Best Investment Strategies.
DATA PROVIDERS
Copyright © 2014 Microsoft. All rights reserved.
Fundamental company data and historical chart data provided by Morningstar Inc. Real-time index quotes and delayed quotes supplied by Morningstar Inc. Quotes delayed by up to 15 minutes, except where indicated otherwise. Fund summary, fund performance and dividend data provided by Morningstar Inc. Analyst recommendations provided by Zacks Investment Research. StockScouter data provided by Verus Analytics. IPO data provided by Hoover's Inc. Index membership data provided by Morningstar Inc.
ABOUT
Top Stocks provides analysis about the most noteworthy stocks in the market each day, combining some of the best content from around the MSN Money site and the rest of the Web.
Contributors include professional investors and journalists affiliated with MSN Money.
Follow us on Twitter @topstocksmsn.