Old-school stock investing is far from dead
A Buffett-inspired portfolio -- up 99% since 2009 -- shows equities are alive and kicking.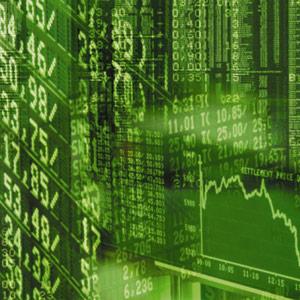 Since the financial crisis of 2008 and the accompanying Great Recession, the investment world has been filled with an unceasing refrain. "Things are different now," it goes. "The old rules don't apply." There is talk of a new normal and of new investment paradigms, and we've been told that value investing, long-term investing and even equities as a whole are all dead. In short, the old ways of making money through investing just aren't going to work anymore.
My Warren Buffett-inspired Guru Strategy would beg to differ. Since the start of 2009, a 10-stock portfolio picked with this quantitative strategy -- which is based on the value-centric approach Buffett used to build his empire -- is up 99% (through Aug. 13). That's nearly double the S&P 500's 55% return. Last year, the portfolio gained more than 10% while the broader market was flat. And this year it's up 13%, outperforming the S&P again.
I've done nothing to change my Buffett model since the financial crisis. It has generated these returns using good old-fashioned value investing -- that is, identifying strong companies and buying their shares at attractive valuations. I base the approach on the book "Buffettology," written by Buffett's former daughter-in-law Mary Buffett, with whom he worked closely.

It's one of my more stringent strategies, looking back a full decade into a company's fundamental and financial factors. The model screens for companies that have grown earnings per share on a consistent basis over the past 10 years and that have averaged returns on equity of at least 15% over that same 10-year span -- a sign of the "durable competitive advantage" that Buffett is known to seek in his investments. The model also prefers companies that are conservatively financed, looking for those that have enough annual earnings that they could, if needed, pay off all of their long-term debt within five years (and preferably two).
Like Buffett, I look for companies with strong management through the return on retained earnings rate. This metric looks at the amount a company's earnings per share have increased over the past decade and then divides that by the total amount of earnings that the company has retained (i.e., not paid out as dividends) in that span. Essentially, this measures what kind of return management is able to generate using the earnings that it holds on to.
Of course, price is critical for Buffett, perhaps the greatest value investor of all time. My model thus looks at a company's earnings yield, preferring a significantly higher yield than investors could obtain by buying long-term treasury bonds.

Buffett has always said that the best time to buy is when others are fearful, and my Buffett-inspired portfolio has done just that, a big part of why it has produced such outstanding returns in recent years. For example, back in September 2009, it picked up Coach (COH). At a time when fears were rampant about the health of U.S. consumers, many if not most investors were running from a luxury goods stock like this. But my Buffett model liked Coach's exceptional long-term track record and its dirt-cheap shares, and the stock has rewarded it by surging 90% since then.
I believe that my Buffett-based model's success in recent years shows that the fundamentals of investing have not changed. Investing in companies with good balance sheets and long histories of success, and buying their shares at low prices, is an approach that I don't think will ever die. Sure, it may not work during some short periods, but over the long term, if you follow Buffett's tenets, you should produce some strong returns.
With that in mind, here are a handful of stocks that my Buffett model is high on right now.
Jos. A. Bank Clothiers (JOSB): This Maryland men's clothing company has a market cap of $1.2-billion, which is probably too small for Buffett's behemoth Berkshire Hathaway (BRK.A). But itss fundamentals are actually quite Buffett-esque. The company has increased earnings per share in each year of the past decade, has no long-term debt, and has averaged an 18.4% return-on-equity over the past decade. Its shares also trade at an 8.0% earnings yield, far exceeding the long-term treasury yield, which remains well under 3%.
Infosys (INFY): Like Bank, this India IT company has upped earnings per share in each year of the past decade, and has no long-term debt. Infosys -- at $24 billion market cap -- also nearly doubles my Buffett model's 15% return-on-equity target, having averaged a 29.1% over the past decade. And its shares are reasonably priced, trading at an earnings yield of about 7.4%.
FactSet Research Systems (FDS): This Connecticut company provides global financial and economic data and analytical applications to a variety of customers in the financial world. The $4.2-billion-market-​cap company has increased earnings per share in each year of the past decade, has no long-term debt, and has averaged a 26.5% return-on-equity over the past 10 years. Management has also earned a 17.6% return on retained earnings over the past decade, and the company's shares trade at a 4.2% earnings yield. That's not dirt cheap, but it's still way better than the yield on long-term Treasuries.
The TJX Companies (TJX): The parent of discount retailers such as Marshalls and T.J. Maxx has done exceptionally well in recent years and has grown earnings per share in each year of the past decade. It has also averaged a 37.7% return-on-equity over the past decade, and its annual earnings are more than twice its long-term debt. Like FactSet, its shares aren't trading at bargain basement prices, but their earnings yield of 4.8% isn't bad, considering the quality of the company.
Polaris Industries (PII): It's hard to imagine Buffett riding an all-terrain vehicle or snowmobile, but this Minnesota company -- which also makes motorcycles and other vehicles -- gets high marks from my Buffett-based model. Polaris-- at $5.1 billion market cap -- has upped earnings per share in all but two years of the past decade, and after each of the two declines it bounced back with strong gains. Its debt is also less than half of its annual earnings, and the company has produced a 39.4% return-on-equity over the past 10 years. Its earnings yield is close to 5%, which makes it a good enough buy at this price, according to my Buffett model.
I'm long JOSB and TJX.
John Reese is the founder and CEO of Validea Capital Management and Validea.com and the author of The Guru Investor: How to Beat the Market Using History's Best Investment Strategies.
I've had similar results.  I pulled money out of the market when I retired early in 2006 to insure I'd be able to bridge the gap until a couple income sources kicked-in, but when I realized I didn't need it all, I moved some back into stocks in 2010.  I've been a fan of Mary Buffett's "Buffettology" ever since in came out and skim over Chapter 16's Nine questions that determine and excellent company before I buy any stock.  My first cuts whenever considering stocks are those without long-term positive growth records in revenues and earnings or those with eroding ROE's (can't keep up the same profit rate with added size) or growing long term debt.  If they're not market leaders in a position where it would be difficult for someone else to replicate their organization, I consider them risky.  And I don't expect profits next week.  As long as the fundamentals don't change, I'll sit on a small loss for a couple years before I consider selling.  But, since 2010, I don't have many of them!


This is a very interesting and insightful article, however, let's not forget the old adage, "you have to have money to make money."  In today's uncertain and unsettling economy and financial markets, especially because of the housing debacle and high unemployment, many median-income, working-class folks don't have any "extra" money to invest.  They're just trying to stay afloat -- feed and clothe their family, pay the rent or mortgage, and provide for the other essentials.   
WORDS OF WARNING, however, for the seniors/retirees who do have money to invest:  BE AWARE and BEWARE of FISHER INVESTMENTS!  Don't be taken-in by their sophisticated, emotionally charged, and misleading ads in financial magazines (Forbes, etc.) and financial Wed sites (MSN Money, etc.). Do your due diligence and thoroughly investigate FISHER INVESTMENTS on the Internet (Web site:  "FISHER INVESTMENT COMPLAINTS", etc.) and/or by any means available before answering one of their ads.  GOD forbid, if you do get "sucked in" by them, be prepared to sustain substantial investment losses.  BELIEVE ME, I SPEAK FROM PERSONAL EXPERIENCE; IT WAS A HORRID NIGHTMARE!
While a client of FISHER INVESTMENTS, not only was my entire investing experience disastrous, but just as badly, most of my business relationships, interactions, and transactions with the managers and other representatives -- specifically, my enormous investment losses (over  $100,000 + more than $25,000 in "Investment advisory fees") and the insensitive and arrogant investment counselor (>YOU KNOW WHO YOU ARE<) and others with whom I dealt.
Don Moore

Warren is an astutue investor, but I disagree with his philosophy in one very important facet.  I buy ONLY moderate risk, high yield stocks, then hold them as long as they meet my investing criteria while I collect the dividends to spend and/or reinvest.  I average 10% annually across my entire portfolio! 
Warren is even somewhat of a hypocrite in regard to dividends.  He also buys companies that produce high yields for him, but pays out NOTHING to the people who invest in BRK.  That works well for him, and my philosophy works well for me.  I only have a small (for Warren) low seven figure portfolio and probably couldn't produce his results with a multi-billion one.  However, it does keep me in a nice middle six-figure income bracket.  To each his own, according to his preferences and needs!
BTW, what good is spell-check if it says that I have errors in my comments, but doesn't even high-light them???

it's very simple.  sell when the market is about to go down and then buy when the market is ready to go up.  i ,because of my superior intelligence, of course, followed this stragedy in 2008/2009 and reaped an increase of 100% over the next three years.  i don't know why everyone doesn't follow this stragegy.  all the financial advisors base their returns on it.
Are you sure you want to delete this comment?
DATA PROVIDERS
Copyright © 2014 Microsoft. All rights reserved.
Fundamental company data and historical chart data provided by Morningstar Inc. Real-time index quotes and delayed quotes supplied by Morningstar Inc. Quotes delayed by up to 15 minutes, except where indicated otherwise. Fund summary, fund performance and dividend data provided by Morningstar Inc. Analyst recommendations provided by Zacks Investment Research. StockScouter data provided by Verus Analytics. IPO data provided by Hoover's Inc. Index membership data provided by Morningstar Inc.
ABOUT
Top Stocks provides analysis about the most noteworthy stocks in the market each day, combining some of the best content from around the MSN Money site and the rest of the Web.
Contributors include professional investors and journalists affiliated with MSN Money.
Follow us on Twitter @topstocksmsn.