Google Fiber isn't the sucker punch we need it to be
It'll take a lot more than gigabit connections in two cities for cable providers to really start worrying.
By Mike Schuster
My wife and I recently moved from the New York metro area to buy a home in a sleepy Connecticut town. There wasn't much arm-twisting required to get us to trade the sound of sirens for that of chirping birds, parking tickets for a driveway, or the stench of unidentifiable food wafting into our apartment for the faint smell of wood burning in nearby fireplaces. But what we were going to miss, and actually had  taken into account before the move, was the likely loss of
Verizon
(
VZ
) FiOS.
After our apartment building had severed its cable partnership with Broadstar Communications -- which easily possesses the most infuriating customer service outside of Horizon Blue Cross Blue Shield of New Jersey -- we decided to sign up for one of the new FiOS hookups then propagating our building. The reliable TV signal and fast Internet speeds, impervious to peak hours, were features we never experienced in our dark years dealing with
Cablevision
(
CVC
) and
Time Warner Cable
(
TWC
).
So when we decided to wash the subway stench from our clothes and head to the country, we actually researched any prospective town to see if it had FiOS. Unfortunately, the quainter the town, the less likely it had it. We're a
Charter Communications
(
CHTR
) family now, and thankfully it isn't too terrible.
But that palpable fear of moving to a town that's exclusive to
Comcast
(
CMCSA
) or
AT&T
(
T
) -- two very highly derided cable providers, and for good reason -- is a relatively new phenomenon, flourishing around the time
Apple
(
AAPL
) iPhone
users were finally able to choose between Verizon,
Sprint
(
S
), and AT&T. Aside from FiOS, there hasn't really been a cable provider "savior" to rescue denizens from their towns' cable stranglehold, but we definitely know which ones are the worst. (Hint: They're the ones that
cap or throttle data
.) Ranked on a graph, you only have a couple "Slightly Above Average" -- and then a huge drop down the Y-axis into the vast pool of "Satan's Hellspawn."
Which is why
Google
(
GOOG
) Fiber might as well be walking on water.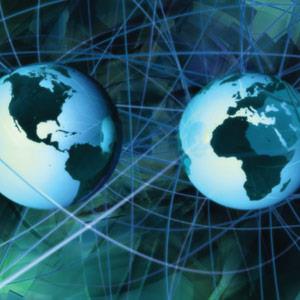 This week, Google announced it has selected Austin as the next extremely lucky recipient of its feverishly coveted cable service, currently available only in Kansas City. Not only does it provide TV service, a gigabit connection will only cost you $70 a month. (Comparatively, Time Warner Cable will graciously bestow 50 megabits to subscribers for $79 a month, not including the $20 installation fee, of course.) Google's cable service is widely regarded as that veritable "savior" that will free us from cable monopolies and force greedy telecoms to lower their rates, boost their speeds, and finally build up their infrastructures to remain not only competitive, but also relevant.
Unfortunately for consumers-- very unfortunately -- that doesn't look to be the case for quite a while.
While Austin and Kansas City will benefit from the increased competition -- which actually prompted Time Warner Cable to literally
knock on people's doors begging them not to switch
-- the rest of the US and its 315 million citizens are still stuck with limited options. In many cases, zero. As we eagerly await Google Fiber's roll-out to extend onto our turf, telcos are still sitting pretty with their uncompetitive rates and speeds.
And as Sanford Bernstein senior analyst Carlos Kirjner
wrote
, the company could spend $11 billion on hookups and still only reach roughly 20 million homes or 15% of the country. Anything outside those subscribers would have "limited impact."
"We remain skeptical that Google will find a scalable and economically feasible model to extend its build-out to a large portion of the US, as costs would be substantial, regulatory, and competitive barriers material," Kirjner wrote in a research note.
It's wishful thinking to expect Google Fiber or live TV streaming service
Aereo
(
IACI
) to, in a matter of months, completely upend decades of unregulated growth and hundreds of billions in government lobbying. Right now, the two upstarts are certainly on the telcoms' radar, but they're pesky mosquitoes compared to the lumbering behemoth of cable providers.
Let's just hope in the coming years that one of them carries a debilitating case of malaria.
More from Minyanville 
ABOUT
Top Stocks provides analysis about the most noteworthy stocks in the market each day, combining some of the best content from around the MSN Money site and the rest of the Web.
Contributors include professional investors and journalists affiliated with MSN Money.
Follow us on Twitter @topstocksmsn.