Apple rumors helped dampen quarterly results
Leaks about the iPad Mini and even the iMac cost the company more than $1.6B as customers postponed their purchases.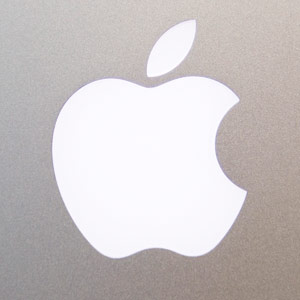 Missed earnings projections and revised guidance shouldn't worry Apple (AAPL), but its steadily cranking rumor mill and free-flowing leaks certainly should.
Apple's earnings release Thursday was a melange of growing revenue and iPhone sales along with shrinking margins and expectations. But the results masked one indisputable truth: Apple needs to develop a "shut up" app for its chatty staff and production partners if it wants to protect its bottom line.

CEO Tim Cook acknowledged at All Things Digital's D10 conference back in May that the rumors and leaks once considered a cute little side effect of Apple's hype-driven culture were causing the company some headaches, The Verge reported.
"We're going to double down on secrecy on products," he said, just after the first details of his new iPad and iPhone 5 were somehow made public. Yet little has changed since.
In the last month alone, iPhone 5 production rumors increased, more iPad Mini details came to light and even the relatively neglected Mac drew whispers. Unfortunately for the iPad and the Mac, those rumors had a very real effect on their sales in the fourth quarter.
Both unit sales and revenue for the iPad dropped 18% from the third quarter. That's about $1.6 billion out of Apple's pocket. Considering iPad Mini rumors that first surfaced in February had reached full volume by July, the buying public's lack of enthusiasm for the suddenly passe iPad 2 didn't exactly stun Apple management.
"Customers delay purchases due to rumors on new tablets," Cook said in Thursday's earnings call. "Some of that is anticipated, some of that I wish wouldn't occur, but it did."
Similar problems have plagued MacBooks and iMacs. Production issues forced Apple to stagger the release of its 13-inch and 15-inch Retina-display MacBooks, with the latter released in June and the former just introduced during the recent iPad Mini event. Meanwhile, long-rumored updates to the iMac are still stalling desktop sales. The new 21-inch iMac won't ship until November, while the 27-inch model is delayed until December.
While MacBook unit sales were up 37% from the third quarter and 9% from the year before, fans waiting on the new iMac dropped desktop sales by 24% quarter to quarter. That held overall Mac unit sales to a paltry 1% year-over-year growth and to nearly a third of the iPad's sales.
"We continue to be very confident that the tablet market will surpass the PC market," said Cook on the earnings call. "It is already extremely compelling for many many customers to choose a tablet over a PC." Or over his own company's keyboard-laden offerings if their rumored upgrade takes too long.

Cautious consumers waiting for the next big iMac and iPad already cost Apple's fourth-quarter revenue almost what it made from iPods and software combined last quarter. That may not seem like much when MacBook revenue can swing by the same amount over that span, but Apple's leaks just helped dampen what should have been a hot quarter. 
More from Top Stocks


AH, Poor Babies!!!!!  It's about time their stock suffers just like the rest of them!  I never seen one company that comes out with more products that are basically an emulation of a product they manufactured before!  Why not develop better enhanced software updates instead of forcing people to buy new hardware to get the advances? Looks like the consumer took a major bite out of apples profit!!!!! Plus, Wall Street loves rumors and hearsay and seems to be the knife in the side of progress for every company out on Wall Street.  We don't use actuals anymore, it's just the "What If" scenario.  I wonder how Wall Steet would be graded on the "What If" scenario?  I'm sure that less than 5% of their "What If's" actually happen!!!!!!  And yet investors are STUPID ENOUGH to believe all the Bull!!!!!!
Are you sure you want to delete this comment?
DATA PROVIDERS
Copyright © 2014 Microsoft. All rights reserved.
Fundamental company data and historical chart data provided by Morningstar Inc. Real-time index quotes and delayed quotes supplied by Morningstar Inc. Quotes delayed by up to 15 minutes, except where indicated otherwise. Fund summary, fund performance and dividend data provided by Morningstar Inc. Analyst recommendations provided by Zacks Investment Research. StockScouter data provided by Verus Analytics. IPO data provided by Hoover's Inc. Index membership data provided by Morningstar Inc.
ABOUT
Top Stocks provides analysis about the most noteworthy stocks in the market each day, combining some of the best content from around the MSN Money site and the rest of the Web.
Contributors include professional investors and journalists affiliated with MSN Money.
Follow us on Twitter @topstocksmsn.