Inside Wall Street: Brocade buyout rumors swirl
Does the surprise decision by CEO Klaykos to quit remove obstacle for the sale of the company?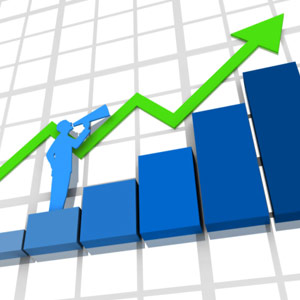 Brocade Communications Systems (BRCD) may soon step out of the shadows cast by the images of giants International Business Machines (IBM), Hewlett-Packard (HPQ), and Dell (DELL).
These tech giants are both partners and customers of Brocade, a leading provider of storage and Ethernet networking switches to the storage original equipment manufacturers as well as business enterprises. And there is Cisco Systems (CSCO), the world's largest provider of computer network switches.
These giants are also potential suitors that may be interested in acquiring Brocade, whose market capitalization has barely moved at $2.5 billion. Persistent rumors that Brocade is an acquisition candidate have injected volatility to the stock, and this became more evident when CEO Michael Klaykos announced on Aug. 16, 2012 he would quit as soon as management finds a replacement.
Shares of Brocade jumped to $5.85 on the news, from more than $5 the day before. A year ago, the stock was trading at about $3.50. Some analysts figure the stock is worth at least $7 a share on its fundamentals alone.
Stock going to $7
"We expect continued positive results in the storage business with more consistent Ethernet performance required for multiple expansion," says Jason Noland, analyst at investment firm Robert W. Baird, who rates Brocade as "outperform" with a 12-month price target of $7 a share.
Brocade posted strong third-quarter results driven by its improving Ethernet business, an area where competition has been formidable, with Cisco as its imposing, large rival. But Brocade is a leader in the storage area networking (SAN) business, where it holds a 65% share of the Fibre Channel switch market.
"We expect Brocade to be a share taker in the fiber-channel SAN business in 2012," says Noland, where the company generates "strong profitability." Brocade's products, he points out, have had a pivotal role in networking servers and storage devices together, allowing centrally managed storage assets to be shared by many different computers and users. Brocade's key partners include EMC (EMC), IBM, and Hewlett-Packard, notes the analyst.
CEO change to facilitate company sale
Klayko's successor, he figures, will be forced to address an Ethernet business that has a solid product but carries an unprofitable financial profile. And more important, the new CEO will have to finally deal with the question of whether Brocade should be sold. Some investors buying shares believe Brocade will opt to put itself up for sale. Some analysts have said in recent years that  Brocade was an attractive acquisition target.
Although Klayko's surprise announcement to resign didn't get much play in the media, some investors and Brocade close watchers believe the move would clear the way for the company to find a buyer. The company hasn't provided any explanation for Klayko's decision to step down, creating some uncertainty in Brocade's future.
But some observers believe it does remove an obstacle for the possible sale of the company, which has long been rumored.
"We may now have a real call option on M&A as the CEO resignation potentially removes a prior obstacle," says Paul Mansky, an analyst at investment firm Cantor Fitzgerald, who rates the stock as a "buy."
The CEO's decision to quit adds to the enigma and intrigue surrounding Brocade, which is one of the most underplayed and underpriced technology companies around.
Company has "extraordinary networking solutions"
The board has arranged for Klayko to have a "healthy severance package to incentivize a productive transition period," notes analyst Matthew S. Robison of Wunderlich Securities, who rates the stock as a "buy" with a price target of $7 a share. A search for a new CEO, "perhaps one that has more networking industry background," he suggests, is under way. Klayko came from the storage industry, he notes. The company is also searching for a new head of sales, as Klayko has been performing in that capacity since mid-June.
Until a new CEO is appointed, Klayko's planned resignation will be a distraction for the company over the near-term. But an update on the search for a new CEO is expected to be announced on the company's Analysts Day on Sept. 12, 2012 -- or sooner, should there be news on the takeover front. Klayko has told analysts he is confident Brocade is "well positioned" for his departure.
Analyst Glenn Hanus of investment firm Needham is maintaining his "buy" recommendation on Brocade, whose attraction is largely based, he says, on its "extraordinary networking solutions that enable today's complex, data-intensive businesses to optimize information connectivity and maximize the business value of their data."

Gene Marcial wrote the column "Inside Wall Street" for Business Week for 28 years and now writes for MSN Money's Top Stocks. He also wrote the book "Seven Commandments of Stock Investing," published by FT Press.

DATA PROVIDERS
Copyright © 2014 Microsoft. All rights reserved.
Fundamental company data and historical chart data provided by Morningstar Inc. Real-time index quotes and delayed quotes supplied by Morningstar Inc. Quotes delayed by up to 15 minutes, except where indicated otherwise. Fund summary, fund performance and dividend data provided by Morningstar Inc. Analyst recommendations provided by Zacks Investment Research. StockScouter data provided by Verus Analytics. IPO data provided by Hoover's Inc. Index membership data provided by Morningstar Inc.
ABOUT
Top Stocks provides analysis about the most noteworthy stocks in the market each day, combining some of the best content from around the MSN Money site and the rest of the Web.
Contributors include professional investors and journalists affiliated with MSN Money.
Follow us on Twitter @topstocksmsn.