5 stocks weighed down by their CEOs
When a company in a growing industry is still getting hurt, it's a management issue.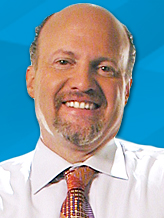 There were so many bullish charts this weekend: stocks that had dropped to their 200-day moving averages and held, stocks that were barely glanced by last week's selloff.
And then there were five that were no good, no good whatsoever:Cisco Systems(CSCO), Avon Products (AVP), Johnson & Johnson(JNJ), CVS(CVS) andLiz Claiborne(LIZ). All are showing breakdowns, and they all seem like the last stocks you want to be in.
It's surprising. Is there a more explosive business right now than Internet traffic? Cisco has long been considered the backbone of Internet traffic. But it has done a hasty foray into consumer products and is now offering telecom companies some of the most expensive routers needed to process wireless voice, data and video. Consequently, it is losing to Hewlett-Packard(HPQ) on the low end and Juniper(JNPR) on the high end. The latter has a higher-end and cheaper solution for carriers, and it is taking share and names. Juniper remains one of my favorite stocks and an Action Alerts PLUS name. I can do without Hewlett-Packard.
Post continues after video:
Avon is one of those direct-selling businesses. Here's a quizzical one. The two other large publicly traded companies in the space, Tupperware(TUP) and Herbalife(HLF), are putting up fantastic numbers, in part because there are enough unemployed people who need these part-time selling jobs, and there is great international expansion going on. Neither trend has benefited Avon.
CVS? Its acquisition of Caremark, the pharmacy benefits manager, not that long ago, seems to have done more to disrupt this company than anyone thought possible. Express Scripts(ESRX) and Medco Health(MHS) -- another Action Alerts PLUS name -- are taking share. Meanwhile, the drugstore business is getting hurt by an aggressive, re-vamped Walgreen(WAG) and a survivalist Rite Aid(RAD).
Finally, there is Liz Claiborne, which seems to want to blame its misfortune on everything from a weak consumer to higher raw costs. Other than Jones Apparel (JNY), no one else in the apparel business has been signaling these woes.
Johnson & Johnson? What can I say? Every recall is killing this company. It is a license for Perrigo's(PRGO) store brands to crush them. And that's what is happening. William Weldon, the CEO of Johnson & Johnson, says that recalls are a cost of doing business. The other guys don't have nearly as much cost as JNJ does under Weldon.
So, here's my take. When you are in an industry or industries that are expanding and you are the only one really being hurt, it is a management issue, not an industry issue.
That means it is time for the companies themselves and the boards of directors to make moves. John Chambers at Cisco, Andrea Jung at Avon, Tom Ryan at CVS, William McComb at Liz Claiborne and William Weldon at Johnson & Johnson are all getting free passes from their boards. It is outrageous that their companies' shareholders can be penalized endlessly by these CEOs.
Every one of these companies' stocks would fly if these CEOs would suddenly decide to spend more time with their families.
Can the boards not see that? Or do they not care? I think it's the latter. There's too much chumminess and by-rote decision making for these boards to care. They would rather leave sleeping dogs alone. The result? Dog stocks.
Truly a pathetic development.
At the time of publication, Cramer was long JNPR and MHS.
Jim Cramer is co-founder and chairman of TheStreet. He contributes daily market commentary for TheStreet's sites and serves as an adviser to the company's CEO.
Follow Cramer's trades for his Charitable Trust.
Related Articles

Contrary to your March 1 article ("5 stocks weighed down by their CEOs"), a simple review of our recent earnings call would demonstrate beyond a doubt that we take responsibility for our results, both positive and negative.
In the past year, we were pleased to report we improved our financial strength and liquidity, re-launched the Liz Claiborne and Claiborne businesses at JC Penney and drove kate spade to new heights.
We also acknowledged the need to do better at several core brands, including Lucky Brand Jeans and Mexx.
Sure, we also cited external factors affecting our bottom line, as did everyone else in the industry. It's called outlining risk factors and it is part of our fiduciary responsibility to disclose these facts. 
We know that the ultimate success or failure of our strategy and brands rests clearly upon our shoulders.

I laughed when I was still seeing those J&J commercials about being GREEN. Like they were saving the world. When you read into it further it was really just about the company saving money. I think that is why they have so many recalls. They penny pinched a bit too much. Problem with many companies that manufacture is that they think so little of the people that do the day to day assembly. Making your product should be the most important thing and yet I don't think it is. Cisco, makes crap! That's why they are not doing well. I bought two Cisco routers for my home and one was DOA and the other the WiFI died intermittently. I finally went to a different brand. Quality control is out of control with some companies.
Are you sure you want to delete this comment?
DATA PROVIDERS
Copyright © 2014 Microsoft. All rights reserved.
Fundamental company data and historical chart data provided by Morningstar Inc. Real-time index quotes and delayed quotes supplied by Morningstar Inc. Quotes delayed by up to 15 minutes, except where indicated otherwise. Fund summary, fund performance and dividend data provided by Morningstar Inc. Analyst recommendations provided by Zacks Investment Research. StockScouter data provided by Verus Analytics. IPO data provided by Hoover's Inc. Index membership data provided by Morningstar Inc.
ABOUT
Top Stocks provides analysis about the most noteworthy stocks in the market each day, combining some of the best content from around the MSN Money site and the rest of the Web.
Contributors include professional investors and journalists affiliated with MSN Money.
Follow us on Twitter @topstocksmsn.