Did Facebook Home quietly flop?
Critics question the app's appeal, but usage will inevitably increase with widespread smartphone compatibility.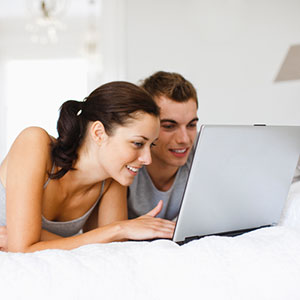 By 
Louis Bedigian
When a movie performs well in theaters, no one ever says, "That movie was seen by one million people, but it was a flop because there are 300 million people in America."
That kind of logic is silly at best. If a film earns more money than it costs to produce and market, then it is a success -- the number of people that saw it versus the potential number of viewers is irrelevant.
Facebook (FB) Home may not be a film, but it deserves to be analyzed the same way. If Home's value proves to be greater than the amount of money that Facebook poured into the project, then it was a worthwhile effort.
Nonetheless, critics continue to question the success of Facebook's new app launcher because it has only garnered a small percentage of the site's total users.
In a piece titled, "How Is Facebook Home Really Doing?" AllThingsD's Mike Isaac explains why investors should be skeptical of Home's early success.
"Look at it this way: One million downloads of Facebook Home is less than .1% of Facebook's entire monthly active user base, now topping 1.1 billion people every month," he wrote. "And as the company disclosed in its last earnings call, more than 750 million of those people visit Facebook regularly via mobile device."
At the same time, Isaac reiterated his belief that Home was created to strengthen Facebook's position in emerging markets.
When Home first arrived, it was only available for a handful of handsets. This has greatly limited the number of people that can download the app. Even as additional smartphones receive compatibility, the overall download potential is relatively small.
Consequently, it is physically impossible for Home to reach a substantial number of the existing Facebook users.
It should also be noted that Home is not a game or some other exciting app that will instantly draw in the masses. Home is merely a home screen (hence the name) that masks Android with Facebook-oriented content. Facebook users are not required to download Home, so there are not many incentives for being one of the first to adopt this work-in-progress app.
In two years, when virtually all of the modern Android phones contain Home compatibility, Home use should increase exponentially. If it does not, then would it be a true flop and would likely disappear from Google Play.
For now, investors should not get too caught up in Home's numbers.
The negative user reviews, however, are a whole other story (see Benzinga).
More from Benzinga

If three guys working out of their garage spend $20k on a movie and it earns $1 million it's a success. If Disney does the same thing it's a flop, because, Disney isn't in the business of making movies that cost $20k or movies that only gross $1million. Facebook can't deliver on a $100 billion promise to its investors with gimmicks and mediocre services with modest total value, or by paying through the nose for other businesses. First there was $100 charges for emails to Facebook management and celebrities who don't read them. Then we got Graph Search, which was apparently intended to be used to find people on the Silicon Valley missing person's list or something. Now it's looking like we can add Phone Home to the list of Facebook experiments which are bombing faster than North Korea's Kim Jong Un. Facebook is running out of time and opportunities to show the investment community it has something besides potential. It needs a blockbuster, not an honorable mention from the Sundance Film Festival.

The kids around here are starting to dump their facebook accounts for other things like Snap Chat and a host of others. What I have said all along is when people have no skin in the game they are always free to jump from one fad to the next. Facebook is not a convincing business model for me.
I'll continue to pass!
Are you sure you want to delete this comment?
DATA PROVIDERS
Copyright © 2014 Microsoft. All rights reserved.
Fundamental company data and historical chart data provided by Morningstar Inc. Real-time index quotes and delayed quotes supplied by Morningstar Inc. Quotes delayed by up to 15 minutes, except where indicated otherwise. Fund summary, fund performance and dividend data provided by Morningstar Inc. Analyst recommendations provided by Zacks Investment Research. StockScouter data provided by Verus Analytics. IPO data provided by Hoover's Inc. Index membership data provided by Morningstar Inc.
ABOUT
Top Stocks provides analysis about the most noteworthy stocks in the market each day, combining some of the best content from around the MSN Money site and the rest of the Web.
Contributors include professional investors and journalists affiliated with MSN Money.
Follow us on Twitter @topstocksmsn.