Apple is standing still on mobile
The decline of hardware and the rise of artificial intelligence mean the iPhone is no longer a must-have product.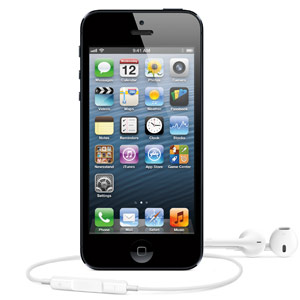 Like many others, I rushed out to buy the first iPhone when it was launched in 2007. It was unlike anything I'd ever seen: A phone that could seemingly do anything.
I was living in Kiev, Ukraine, at the time and the iPhone craze was especially palpable there. None of the GSM operators were authorized to sell iPhones so every unit in the country was, by necessity, jailbroken. There was a shop on the main street that would hack your phone for $20. Even the president had it done!
That's how groundbreaking a product
Apple's
(
AAPL
) iPhone was. If you didn't have one, you wanted one. There could be no substitute. 
Last week, however, something happened that made it clear to me that the iPhone's dominance is a thing of the past. It came in the form of a push notification from my
Google
(
GOOG
) search app that invited me to use Google Now, their revolutionary new personal assistant driven by artificial intelligence.
The app doesn't know me well yet, but it has already started recommending restaurants, estimating travel times for appointments and even letting me know if I'm likely to hit traffic on the way. It's a bit spooky that Google knows so much about me, but so useful that I'm unlikely to ever want to give it up.
What's more, Google Now operates completely independently of my phone. If I buy a new one from Samsung or LG, it will not only work just as well, it will retain what it has learned about me. That's a big problem for Apple.
In fact, I think that it's becoming clear that Apple is losing its leadership in mobile for three reasons:
1. The Declining Importance of Hardware:
 It sounds strange now, but a decade ago it seemed like hardware was dead and software was king. During the 90s,
Microsoft
(
MSFT
) was the world's most valuable company and PC makers were becoming commodities. (Microsoft owns and publishes Top Stocks, an MSN Money site.) It was Apple who revived the hardware space through revolutionary products like the iPhone.
These things tend to go in cycles and it looks like we're entering a new phase in which software becomes dominant again. Much of the value we derive from our devices over the next decade will be from services delivered from the cloud, rather than built-in functionality.
Moreover, today you can buy a smartphone just as good as the iPhone (some would say better) from a variety of manufacturers. The stiff competition and lack of differentiation will mean shrinking margins and declining market share for handset manufacturers, Apple included.
2. Apple No Longer Owns iPhone Functionality: When Apple launched its seriously flawed maps application, I waited months to upgrade my iOS because I didn't want to give up Google Maps for an inferior product. It wasn't till I was able to download Google Maps from the App Store that I finally accepted new software from Apple.
I still prefer iPhones, but to be honest I couldn't tell you why. Virtually everything I use my phone for (except regular calls, of course), is provided by someone else. I use Google for the browser, search and maps, Zite and Hootsuite for content, Brewster for contacts, Skype for calls to friends overseas and, I suspect, eventually Square for payments.
In fact, even though I haven't switched to Android, there seems to be more Google in my iPhone than there is Apple.
3. The Rise of Artificial Intelligence: As I pointed out in an earlier post on Forbes,  although Apple was the company that first got everyone excited about artificial intelligence (AI) on mobile phones when they launched Siri, they have fallen way behind in this area and show no signs of progress.
In the future, switching software platforms won't be a simple matter of learning a new interface. It will more akin to moving to a new town, where everyone will have to get to know you before they can provide you with the service you've grown accustomed to.
Right now, Google Now is the clear leader in AI mobile applications, but others could emerge as strong competitors. Microsoft certainly has the technology, but not the mobile footprint (although with a couple of good OEM agreements, that could change fast).
IBM
(
IBM
) could certainly compete if they chose to and
Amazon
(
AMZN
) could probably take a run at it as well.
Other companies, such as
Facebook
(
FB
) and Nuance (which provides key technology to Apple's Siri) have strong AI capabilities and there's a host of others who either have or are building impressive technologies. Apple's management is smart and capable, so it is strange that they seem to be sitting this one out.
It is possible, as many Apple advocates insist, that they have a secret plan and will once again set the world on fire. However, that's doubtful. It's difficult, if not impossible, to hire strong expertise quietly and even Apple's well-deserved reputation for secrecy wouldn't apply to acquisitions. It's tough to buy if no one knows you're in the market.
That doesn't mean that Apple couldn't build or buy AI expertise (a business as strong as Apple's can do just about anything it sets its mind to), but they haven't shown any signs of doing so and continue to fall behind in machine learning.
And so, every day my iPhone becomes more of a Google phone.
(Disclosure: I hold Apple stock through a fund so have an indirect financial interest in the company).
More from Forbes
DATA PROVIDERS
Copyright © 2014 Microsoft. All rights reserved.
Fundamental company data and historical chart data provided by Morningstar Inc. Real-time index quotes and delayed quotes supplied by Morningstar Inc. Quotes delayed by up to 15 minutes, except where indicated otherwise. Fund summary, fund performance and dividend data provided by Morningstar Inc. Analyst recommendations provided by Zacks Investment Research. StockScouter data provided by Verus Analytics. IPO data provided by Hoover's Inc. Index membership data provided by Morningstar Inc.
ABOUT
Top Stocks provides analysis about the most noteworthy stocks in the market each day, combining some of the best content from around the MSN Money site and the rest of the Web.
Contributors include professional investors and journalists affiliated with MSN Money.
Follow us on Twitter @topstocksmsn.