Should Apple make a bigger, bolder 'iPhone Plus'?
The success of Samsung's Galaxy Note II shows there's a big market for phone-tablet hybrids.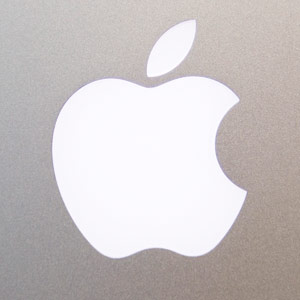 Big phones are a hit. Samsung (SSNLF), despite the prognostications of some tech bloggers, is on track to sell 10 million of its Galaxy Note II globally since it launched last fall, leaving little doubt that a market for 5-inch phone-tablet hybrids is out there.
Now Apple (APPL) wants in on the big-phone* action, according to a recent report from the China Times, and could be plotting a larger iPhone to complement its existing line of iOS products. Insiders say that a new "iPhone Math" -- which Instapaper inventor and technology writer Marco Arment has re-christened the "iPhone Plus" (more on that in a bit) -- will launch alongside the iPhone 5S sometime in June.

The new, larger handset is said to feature a 4.8-inch screen and an 8-megapixel camera. As with all Apple rumors, take this all with a grain of salt. [*Consider this a motion to strike the marketer term "phablet" from everyone's vocabulary.]
Some think it will actually happen. Writing on his blog, Arment says he thinks Apple will surprise everyone with an iPhone Plus, and points out that it's possible to keep "the pixel dimensions the same as the iPhone 5," meaning "no app changes would be necessary" for app-makers. Images on the larger phone, instead of stretching and distorting, would scale correctly. Apple has already shown a new willingness to cater to market demand with the iPad Mini and the 4-inch screen of the iPhone 5. Arment even created a nifty mock-up demonstrating how an iPhone Plus would fit cleanly into the company's current product lineup of phones and tablets. 
Others big-phone advocates are even more brazenly pushing for Apple to release an iPhone Plus. Business Insider's new resident air travel expert Henry Blodget, who hasn't exactly kept his family's love for Apple products a secret, is also jumping onboard the big-screen bandwagon. He argues that Apple "absolutely has to make an iPhone with a bigger screen" to regain its mojo:
A couple of weeks ago, I was riding down an elevator when the person in front of me fired up a Galaxy, and I thought to myself, "wow."
Last week, I watched a friend reviewing some videos he had taken of an event on a Galaxy, and I again thought to myself, "wow." […]
And as much as I wanted to reassure myself that I had made the right choice, my eyes were telling me otherwise:
That bigger screen is awesome. [Business Insider]
Then there's Wall Street. Apple is down 35% from its record-setting peak five months ago. While $453 per share is still nothing to sneeze at, investors are still worried that the company may be losing its touch. 
Bottom line: We have no way of knowing what Apple is going to do. But here's how the evidence stacks up:
• A new market for large phones exists.
• Changing the screen size wouldn't pose a problem for app-makers.
• Apple has shown its willingness to offer a variety of products in different sizes.
So, yes, a bigger, bolder iPhone Plus will inevitably find the right set of hands -- when or if it's ever released. If the Tim Cook-era has demonstrated anything, it's that Apple is less stodgy than it has ever been, and the company doesn't mind entering new product categories even if it is a step or two behind the competition.
More from The Week

Apple needs to broaden their product line to cover all economic and functional groups while maintaining product margins and quality. That's a tuff order to fill for a vendor of a closed hardware and software ecosystem.  It's not even easy for a vendor of an open ecosystem with many partners like Microsoft. There's a lot of Asian competition from the likes of Lenovo and Samsung that are already embracing an agnostic approach to what all and any consumers desire.

Making it bigger doesn't mean it'll be better - just make it better first then increase on the size. For all the attributes that the phone has it would be nice if you can edit information without having to hook it to the computer. Since laptops are becoming dinosaurs, it's time to get a head of the pack. Personally, I download at least 50 DJ mixes a month give or take. It's rare when one of these mixes are great from end to end. I would love to be able hide or edit a portion of the mix directly from the phone or ipad. And these preset EQ's are really a waste of time, give me the option to modify it without having to buy another app that doesn't work with the current music app. 

Are you sure you want to delete this comment?
DATA PROVIDERS
Copyright © 2014 Microsoft. All rights reserved.
Fundamental company data and historical chart data provided by Morningstar Inc. Real-time index quotes and delayed quotes supplied by Morningstar Inc. Quotes delayed by up to 15 minutes, except where indicated otherwise. Fund summary, fund performance and dividend data provided by Morningstar Inc. Analyst recommendations provided by Zacks Investment Research. StockScouter data provided by Verus Analytics. IPO data provided by Hoover's Inc. Index membership data provided by Morningstar Inc.
ABOUT
Top Stocks provides analysis about the most noteworthy stocks in the market each day, combining some of the best content from around the MSN Money site and the rest of the Web.
Contributors include professional investors and journalists affiliated with MSN Money.
Follow us on Twitter @topstocksmsn.