Tech M&A: How not to screw it up
Here are some things Yahoo should do to make its acquisition of Tumblr a success.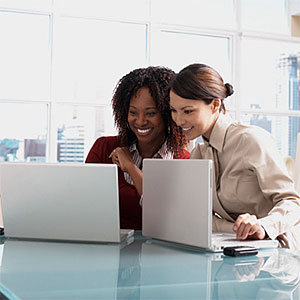 When
Yahoo
(
YHOO
) officially announced the expected $1.1 billion acquisition of Tumblr, a trendy social media site, both sides expressed genuine excitement about the deal. In addition, Yahoo promised "not to screw it up," meaning that Tumblr will continue to roll on its own but with Yahoo's financial resources and manpower available to support growth. 
The Internet giant's CEO Marissa Mayer admits, "On many levels, Tumblr and Yahoo couldn't be more different" and "more complementary" at the same time. And that's where things become challenging: As several other cases suggest, it's sometimes hard to efficiently blend an established business with an energetic startup.
Watch the bottom line
Yahoo has its own established track record of acquisitions that went sour.
The company shut down GeoCities after a decade of struggling with its expensive multibillion buy that may have never been cash-flow positive. And who could forget Flickr, which was -- as Gizmodo suggests in
its recent feature story
 -- "killed" by Yahoo. The author suggests that Flickr, which was not as profitable as some other Yahoo properties, was not given the resources it needed to grow and stay ahead of the competition. Yesterday's one-terabyte Flickr revamp might be a sign of Yahoo's decision to revive the service, but Flickr may need more features to turn around its falling traffic trend.
Mayer has said that that the all-new executive team at Yahoo and an "independent" operations approach will prevent Tumblr from turning into a Flickr-like lost child. In fact, analysts believe that Tumblr can become a money-maker; they point to
Google's
(
GOOG
) 2006 purchase of YouTube for $1.65 billion, a deal that also seemed ridiculously overpriced at the time. YouTube made no money then, but it is now one of the most popular sites on the Web with an estimated operating income of $711 million and $4 billion in revenues this year.
To reach such success, it's critical for Yahoo not to fall into short-term revenue lures, and to instead focus on strategic, scalable monetization opportunities,
argues Hunter Walk
, Director of Product Management at Google in charge of YouTube. Mayer has said that Yahoo is considering inserting ads in the dashboards and feeds of Tumblr users, but she has not provided any further details so far.
Tumblr, with its modest monetization efforts to date, is still at risk of falling down either of these slippery slopes: Its poor returns may mean that it will lack resources for growth, or it may be lured by short-term monetization goals that ultimately lead to a dead end.
Independence or interdependence?
Keeping services independent while also connected is also paramount to Yahoo's future with Tumblr, argues Walk.
He notes that shared technical expertise gained from joining Yahoo benefits Tumblr, but that the newly acquired company needs to be protective of its creative boundaries.  
The Instagram-
Facebook
(
FB
) deal from last year is a fresh example of an independently run acquired company. It's still too early to gauge whether the purchase was a wise move on Facebook's part, however, or if the integration has been beneficial for users and shareholders. So far, Instagram hasn't yet fetched a penny for its new owner. It has seemingly operated independently from its new owners, though, rolling out updates at a decent rate and continuously growing its following, which now stands at 100 million registered users, representing a more than threefold increase since the acquisition.
It's an open question, though, if the same could have been achieved by Instagram on its own, without Facebook's explicit or implicit assistance.
Yet again, the ways of Instagram monetization are uncertain, as is the roadmap for further integration. Some recent updates such as people tagging have introduced Facebook-like features to Instagram, but generally, the two services still don't overlap much.
That's exactly what Yahoo should strive for: a balance between independence and transparent control between the parent company and Tumblr.
Cater to the existing community 
News Corp.
(
NASDAQ:NWSA
) bought then-growing social network Myspace in 2005 for some $580 million, only to later trash it for a reported $35 million, as Myspace lost its value and user base to competitors like Facebook and Twitter.
"We screwed up in every way possible, learned lots of valuable expensive lessons," News Corp. CEO Rupert Murdoch tweeted last year.
The site's new owners, Tim and Chris Vanderhook of Specific Media, have since
told TechRadar
that they are aware of the mistakes News Corp. made with Myspace: "They took the organic community aspect of the site and threw more and more at it until they just completely lost their way," they said, adding that they were committed to restoring that "organic experience," but without much luck so far.
As some suggest, the same thing happened with Yahoo's purchase of Flickr: An influx of new users diminished the importance of the organic community.
It's incredibly challenging to foster independent growth while also monetizing and maintaining the interests of a site's core community,  but that's probably what Yahoo will have to do if its new acquisition is to succeed.

Great article in an M&A post integration activity  determines the success or failure of a deal read this interesting piece on the importance of Integration and integration infrastructure that may also interest readers "strategic growth and the impact of an effective integration infrastructure"  
http://bit.ly/UvpjVz​
Are you sure you want to delete this comment?
DATA PROVIDERS
Copyright © 2014 Microsoft. All rights reserved.
Fundamental company data and historical chart data provided by Morningstar Inc. Real-time index quotes and delayed quotes supplied by Morningstar Inc. Quotes delayed by up to 15 minutes, except where indicated otherwise. Fund summary, fund performance and dividend data provided by Morningstar Inc. Analyst recommendations provided by Zacks Investment Research. StockScouter data provided by Verus Analytics. IPO data provided by Hoover's Inc. Index membership data provided by Morningstar Inc.
ABOUT
Top Stocks provides analysis about the most noteworthy stocks in the market each day, combining some of the best content from around the MSN Money site and the rest of the Web.
Contributors include professional investors and journalists affiliated with MSN Money.
Follow us on Twitter @topstocksmsn.