Why Akamai is a smart play in cloud computing
The company is entering one of those capital-intensive periods that can cut margins, however.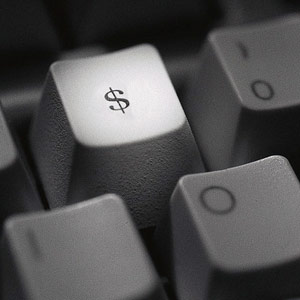 I think
Akamai
's (
AKAM
) almost 18% plunge on Feb. 7 after what Wall Street decided was a disappointing fourth-quarter earnings report has taken some of the risk out of this stock. 
You may have to be patient, since the company is entering one of those capital-intensive periods that can cut margins, but for investors willing to hold past a quarter or two (or for investors who can time their entry point with more exactitude that I usually can), Akamai is one of the best ways to play the growth of cloud computing and what looks like a coming explosion in video on demand as
Netflix
(
NFLX
),
Amazon.com
(
AMZN
) and
Google
(
GOOG
) gear up to go
head-to-head-to-head​
in that space.
On Feb. 6, Akamai announced fourth-quarter earnings of 54 cents a share, 5 cents a share above the Wall Street consensus, and revenue of $378 million. That represented revenue growth of 17% but fell slightly below the Wall Street consensus of $381 million for the quarter. Gross margins of 82% and operating margins of 33.2% were both ahead of the consensus of 81.1% and 32.3%, respectively.
There were a few dings in the quarter. Revenue from the company's media and entertainment and its commerce segments came in a little light -- at $158 million versus the consensus of $163 million and $90 million versus the consensus of $92 million, respectively -- in a quarter when the company typically outperforms.
And Akamai issued slightly lower revenue guidance for the first quarter of $352 million to $362 million versus the analyst consensus of $371 million. The company also said that operating margin in 2013 would stay in the low 40%s as Akamai ramped up investments in sales, marketing, and research and development.
The fear that revenue growth might be slowing and that margins might contract produced the selloff. Well, I think you could actually say that extremely high expectations produced the selloff when the company reported merely high results.
I think it's important to understand that Akamai is a very capital-intensive technology company. To accelerate speeds on the Internet -- and especially to accelerate the speeds of big downloads like movies -- Akamai puts its servers into the network of its customers and using those servers to transparently mirror content for the end user. 
The end user never sees an Akamai server, but if Akamai's software determines that one of its servers can deliver the content faster to the end user -- because an Akamai server is closer to the end user or because it has a better connection to the end user at the moment -- then the content that the user has asked for is delivered by an Akamai server that has mirrored the content on its customer's network.
You can, I think understand from even this simple description, the three big drivers in Akamai's business. 
First is the growth of traffic, especially big object traffic like video files, on the network. The numbers on growth in the markets that Akamai serves are kind of squishy, depending on what you count and how, but they are large. Forrester estimates that the cloud-computing market will grow from $41 billion in 2011 to $241 billion in 2020.
Cisco Systems
 (
CSCO
) estimates that two-thirds of total data center traffic will be cloud traffic by 2016. IDC projects that application traffic in the cloud will growth at a compounded annual growth rate of 19.1% from 2011 to 2016. 
Second, to get a big chunk of this growth Akamai has to spend big on research and development. The company is in a speed race with competitors such as
Limelight Networks
(
LLNW
) to see which company can speed up a customer's network the most. Hence the big bump in research and development by Akamai for 2013. 
And third, this is a capital-intensive business -- all those servers cost money. Akamai spends about 12% of sales on capital equipment.
What this all means too is that Akamai's results are cyclical. That's not just cyclical as in the ups and downs of the economy -- which of course they are. But also cyclical in that the company has to spend money on R&D and on capital investments in an uneven pattern that depends on how competitive the market is at the moment (very competitive) and how fast the market is growing (very fast.) 
At a time like this, it is only reasonable to expect that Akamai's margins might contract since the company is spending money on R&D and on capital equipment that it hopes will result in higher future revenue -- but that don't bring in revenue immediately in a large enough volume to keep margins from compressing.
The issue for Akamai isn't growth in its market but whether it can capture that growth with its technology investments and whether it can recoup its capital investments. There's always risk in that. But less risk today than when the stock was 18% higher. I'm adding the shares to my Jubak's Picks
portfolio
 with a target price of $45 a share by September 2013.

At the time of this writing, Jim Jubak didn't own shares of any companies mentioned in this post in personal portfolios. The mutual fund he manages, Jubak Global Equity Fund (JUBAX), may or may not own positions in any stock mentioned. The fund did not own shares of Akamai as of the end of September.
For a full list of the stocks in the fund as of the end of the most recent quarter, 
see the fund's portfolio here
. 
DATA PROVIDERS
Copyright © 2014 Microsoft. All rights reserved.
Fundamental company data and historical chart data provided by Morningstar Inc. Real-time index quotes and delayed quotes supplied by Morningstar Inc. Quotes delayed by up to 15 minutes, except where indicated otherwise. Fund summary, fund performance and dividend data provided by Morningstar Inc. Analyst recommendations provided by Zacks Investment Research. StockScouter data provided by Verus Analytics. IPO data provided by Hoover's Inc. Index membership data provided by Morningstar Inc.
ABOUT
Top Stocks provides analysis about the most noteworthy stocks in the market each day, combining some of the best content from around the MSN Money site and the rest of the Web.
Contributors include professional investors and journalists affiliated with MSN Money.
Follow us on Twitter @topstocksmsn.