5 signs inflation is heating up
Gold, consumer goods and inflation-adjusted bonds suggest we should brace for rising prices.
By Jeff Reeves, Editor, InvestorPlace.com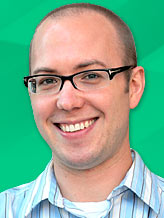 There has been a lot of talk about unemployment lately, as a number of recent jobs reports have been disappointing. At the same time, the media remain focused on the looming Aug. 2 deadline to raise the debt ceiling. That has pushed one of the most pressing economic issues to the back seat. That issue is, of course, inflation.
Investors need to keep an eye on inflationary pressures for many reasons. Rising costs cut into margins for many industries, whether it's fuel costs for airlines or food costs for restaurants or materials costs for manufacturers. And, of course, you have to remember that your nest egg grows only if it can top the rate of inflation. A 1.2% high-yield savings account is actually a money-losing investment if the annualized rate of inflation hits 1.3% or higher.
The Federal Reserve and many politicians continue to insist that inflation is insubstantial. Maybe. But there also are signs it's a growing problem -- and five big reasons inflation is on the march:

Record gold prices. It's obvious, but I have to say it anyway. Gold prices are now above $1,600 per ounce, marking a 36% year-over-year increase, and appear to be moving even higher. These record prices are partially because of the fear investors have about the economy and government spending problems worldwide. But record gold also has been caused by buying pressure as investors look to hedge their bets against inflation.
Oh, and don't forget that other precious metal, silver. It's been on a tear, too. Silver recently topped $40 per ounce, more than doubling year-ago pricing around $18 an ounce.
Negative TIPS. The yield on seven-year Treasury Inflation Protected Securities bonds dropped into negative territory again this week. This is very close to an all-time low, approaching the negative 0.12% yields we saw on TIPS last October.
As the name implies, TIPS are investments whose par values rise with inflation. For instance, if inflation runs at 1% for the next six months, at the end of 2011 a $1,000 investment in TIPS would be worth $1,010 -- 1% above the purchase price.
What's of particular note isn't that investors are banking on inflation but that they are so confident these TIPS will rise that they are paying Uncle Sam to own the bonds. A negative yield means investors must remit semiannual payments instead of receiving regular checks from the government, as they do with conventional bonds. In short, people who buy TIPS with a negative yield are expecting inflation to be severe enough not just to cover their payments to the Treasury but to deliver a tidy profit on top of that.
Higher consumer prices.
Back in May, I wrote an article highlighting
nine signs that inflation is crushing America
. As is no surprise to anyone who frequents the grocery store, many items supporting my argument included consumer goods that are skyrocketing in price.
Well, two months later, that list of rising consumer products is even longer.
The average price of coffee has risen by more than 50% since early 2010. And third-party vendors have also hiked prices in kind. Consider Starbucks (SBUX), which recently announced a 17% hike in the price of its packaged coffee to compensate for the steep increase in Arabica beans.
Coca-Cola (KO) raised prices by 3% to 4% in July. That's after a previous 2% price hike earlier in the year. And in June milk prices were up 3% from May and up 31% from June 2010, according to the National Agricultural Statistics Service.
Some of these price hikes are big. Some are small. But make no mistake -- just about everything at your local store is going up, up, up.
Higher inflation abroad. It's not just inflation at home that's heating up. Consider some of the most recent data from the biggest emerging markets, such as the BRIC quartet of Brazil, Russia, India and China:
Brazil's annual inflation rate is forecast to be 6.3% through the end of 2011.
Russia's inflation has slowed to "only" 6% or 7% this year, according to central bankers there.
Headline inflation in India was up 9.4% year over year in June.
China's inflation escalated to the highest level in three years, with consumer prices jumping 6.4% year over year in June.
You can cherry-pick other countries like Zimbabwe for shock value, but the BRIC inflation rates clearly have the most impact on the U.S. economy. American companies do a lot of business with these markets, both importing goods and selling products in the BRIC nations, and inflation there is sure to have a material effect on U.S. corporations and consumers.
Materials march higher. Perhaps the most damning evidence of runaway inflation comes from commodity price increases. These basic materials are the first step in nearly all the physical goods bought and sold on the planet -- metals, grains, oil and the like.
So-called base metals like copper and steel, mainstays of many businesses, also have seen big price increases despite relatively weak industrial demand. Copper prices have risen slowly but steadily in the past decade -- up fivefold since 2001 pricing. Copper set an all-time high in February of $4.60 per pound before rolling back, but prices are nearing the mid-$4 level once more and easily could set new highs in the months ahead. And global composite carbon steel prices were at $881 per ton in June, up 16% year over year and up nearly 40% from fall 2009.
Consumer prices obviously are where folks feel the pain most. But the steady increase in materials prices means it's only a matter of time before further price increases get passed on down the food chain to folks at malls, grocery stores and gas pumps.
Jeff Reeves is the editor of InvestorPlace.com. Follow him on Twitter via @JeffReevesIP and become a fan of InvestorPlace on Facebook.
Related Articles
DATA PROVIDERS
Copyright © 2014 Microsoft. All rights reserved.
Fundamental company data and historical chart data provided by Morningstar Inc. Real-time index quotes and delayed quotes supplied by Morningstar Inc. Quotes delayed by up to 15 minutes, except where indicated otherwise. Fund summary, fund performance and dividend data provided by Morningstar Inc. Analyst recommendations provided by Zacks Investment Research. StockScouter data provided by Verus Analytics. IPO data provided by Hoover's Inc. Index membership data provided by Morningstar Inc.
ABOUT
Top Stocks provides analysis about the most noteworthy stocks in the market each day, combining some of the best content from around the MSN Money site and the rest of the Web.
Contributors include professional investors and journalists affiliated with MSN Money.
Follow us on Twitter @topstocksmsn.