What's next for Exxon after Rosneft buy?
The company might need to go shopping after losing its crown as king of the oil patch to the Russian giant.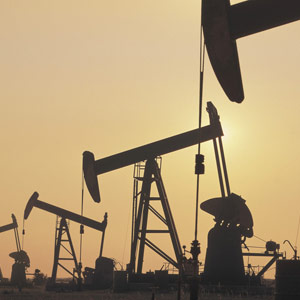 By Aaron Levitt
In 2010, Exxon Mobil (XOM) made its biggest purchase in more than a decade: the $34.9 billion acquisition of XTO Energy.
More recently, the company made a $2 billion drilling rights purchase from Denbury Resources (DNR) and a $2.91 billion bid for Canada's Celtic Exploration -- which came with a delicious 104,000 acres in the Duvernay shale.
Despite all that, the energy giant is now in a bit of a pickle.
While the last two deals will certainly boost long-term output in unconventional resources and shale gas, Exxon is losing its crown as "King of the Oil Patch."
That title now instead goes to Russian giant Rosneft (RNFTF). When its state-backed $55 billion deal for BP (BP) and AAR's huge TNK-BP joint venture closes, Rosneft will be the biggest oil producer based on output -- around 4.6 million barrels of equivalent per day. Simply put, Rosneft's output will exceed that of every Middle Eastern country except Saudi Arabia.
With Exxon falling behind its rivals in finding new huge oil reserves, it begs the question: Is another XTO-style buy on the horizon?

Fifth straight quarter of declines

Exxon seems to be having trouble keeping up with the Joneses. As production from older fields continues to decline, Exxon has had difficulty replacing reserves. In Thursday's earnings report, Exxon said its oil and gas output declined 7.5% to 3.96 million barrels oil equivalent per day -- the fifth straight quarter of decline.
According to data compiled by Bloomberg, that is the longest streak of declines in more than 13 years. Last year, Exxon only grew its reserves by 0.5%. That followed growth of 7.9% and 8.9% in 2010 and 2009, respectively, which was mostly due to the XTO acquisition.
The second issue is that Exxon is discovering less oil and natural gas than ever before. A key metric in the oil and gas world is the reserve-replacement ratio. Last year, Exxon discovered enough oil and natural gas to replace 107% of what it extracted. By comparison, that is one-third of Rosneft's reserve-replacement ratio, while Italian energy firm Eni (E) boasted one of 142%. Exxon is also lagging behind on sales growth, with analysts forecasting only a 3% increase through 2014. Rosneft again beats the Texas giant with 28% sales growth.
In response to the lower production and declining legacy fields, Exxon has taken a decidedly different path to growing its reserves. Back in the 1990's and early 2000's, many producers sought companies that churned out large volumes of crude and gas every day. A perfect example was Chevron's (CVX) acquisitions of Texaco and Unocal. However, Exxon's focus has been on acquiring companies with vast tracts of unexplored acreage. While these forward-thinking purchases and acreage should eventually bear fruit, they don't help the company today. That fact is fueling plenty of speculation that Exxon could be forced to buy what it can't find.
Even though Exxon is still digesting the XTO purchase, it has plenty of firepower to do another huge deal. Current cash on its books exceeds debt by over $2.2 billion and, despite declining production, free cash flows remain very rich. Exxon may just have to open its wallet to keep from falling farther behind.

Plenty of potential
Given Exxon's size and scope, there are plenty of opportunities of scale that would give a direct boost to energy production and reserves. Analysts identify Exxon's potential buys as major independents Apache (APA), EOG Resources (EOG) and Anadarko (APC). Each has an interesting mix of current oil and gas production, as well as big proven reserves in the ground.
Buying Anadarko, EOG or Apache would give Exxon access to businesses growing at least six times as fast as its own. Anadarko is expected to boost revenue nearly 27% through 2014. At the same time, EOG and Apache will see revenue growth of 37% and 21%, respectively. That's far better than Exxon's forecast 3% revenue growth.
There are also other reserves to consider. For example, EOG's 650,000 acres in the Eagle Ford Shale can take twice as much drilling as was previously thought. That means it holds more natural gas liquids (NGL's) than early estimates suggested. EOG's reserve-replacement ratio stands at 167%.
Likewise, Apache's holdings in the Liard Basin may contain as much as 40 trillion cubic feet of gas and Anadarko's African holdings continue to churn out production each day. None of these buys would be cheap, and it would take a company the size of Exxon to get them done. With production already declining, though, time is money. It just might be planning a big bid.
To be honest, Exxon isn't going away anytime soon and I wouldn't lose sleep over any of this if I were a shareholder. Still, the company will need to do something to boost its declining reserves -- and opening up its wallet and making a major instantly accretive purchase could be the way to go.
The trio of Apache, Anadarko and EOG are just some of few larger independents that could be on Exxon's radar screen.
As of this writing, Aaron Levitt did not own a position in any of the aforementioned securities.
More from InvestorPlace
Are you sure you want to delete this comment?
DATA PROVIDERS
Copyright © 2014 Microsoft. All rights reserved.
Fundamental company data and historical chart data provided by Morningstar Inc. Real-time index quotes and delayed quotes supplied by Morningstar Inc. Quotes delayed by up to 15 minutes, except where indicated otherwise. Fund summary, fund performance and dividend data provided by Morningstar Inc. Analyst recommendations provided by Zacks Investment Research. StockScouter data provided by Verus Analytics. IPO data provided by Hoover's Inc. Index membership data provided by Morningstar Inc.
ABOUT
Top Stocks provides analysis about the most noteworthy stocks in the market each day, combining some of the best content from around the MSN Money site and the rest of the Web.
Contributors include professional investors and journalists affiliated with MSN Money.
Follow us on Twitter @topstocksmsn.